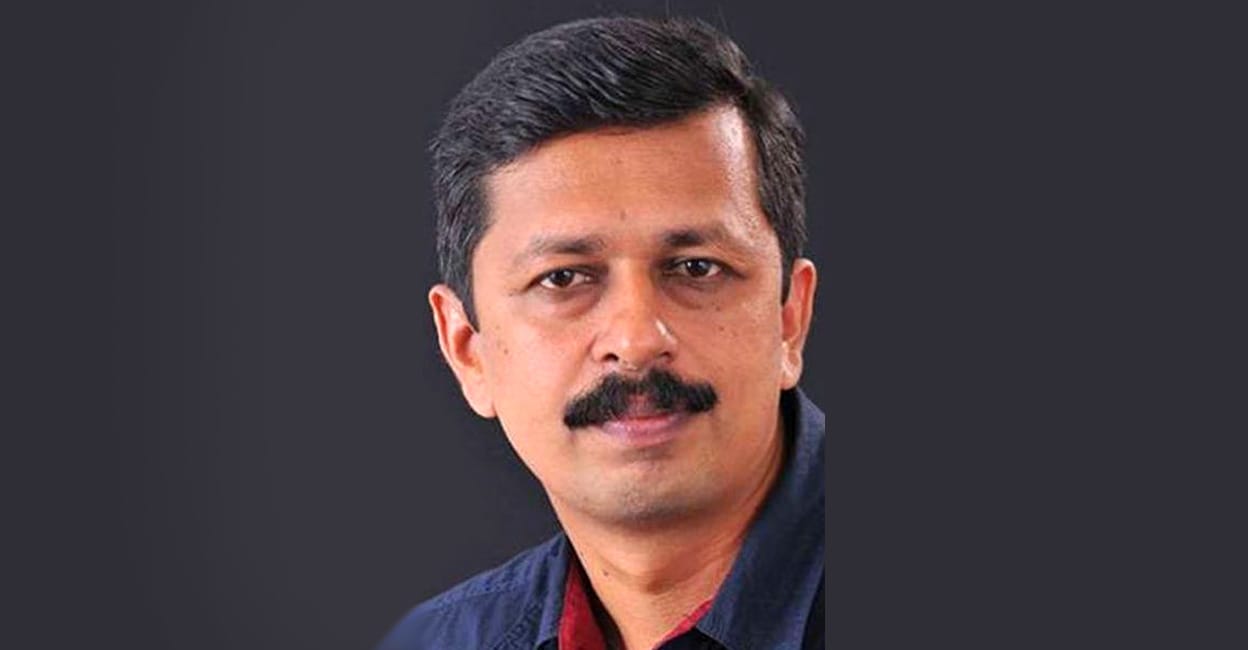 Writer S Hareesh doesn't miss an opportunity to enjoy Kottayam's "pidiyum kozhiyum"
Famous writer S Hareesh is delighted to present "Pidiyum Kozhiyum" or rice balls boiled with spicy and rich chicken curry which is an iconic dish of Kottayam. "I was ten years old when I went to my friend's house to attend his first celebration of Holy Communion. Even though I didn't attend the church service, I was fascinated by the aroma of the tasty chicken curry that was cooked at his home. My friends and I waited by the veranda after exchanging jokes with the parents. By then my friend had returned from church. Our faces were shining with happiness and our bellies howled with hunger. We managed to find seats in the front row when the feast started. It was my first taste of the mouthwatering dish called pidiyum kozhiyum, "Hareesh recalls.
Kottayam is endowed with a rich cuisine that boasts of unique dishes. Pidiyum kozhiyum is a special dish that is traditionally prepared in Christian homes on special occasions like Christmas and Easter or to celebrate baptisms or First Communion.
"I enjoyed the little rice balls by mixing them with the rich and flavorful sauce of the chicken curry. Suddenly I saw that a friend of mine was squeezing his throat and showing signs of choking. The elders immediately understood. He had swallowed a chicken bone with the pidi. He tried local remedies like swallowing rice balls. However, it did not work and he had to be taken to medical school. Even though my memory of pidyum kozhiyum is a bit sore, I still haven't forgotten the amazing taste of this dish. Since then, I have not missed an opportunity to savor the delicious pidiyum kozhiyum ", explains the writer.
Discover the recipes of pidiyum kozhiyum
Ingredients
1kg of rice flour
1 cup of grated coconut
1 teaspoon of cumin seeds
10 cloves of garlic
1 cup of coconut milk
2 sprigs of curry leaves
Salt as needed
Preperation
Dry roast the rice flour
When the flour becomes fragrant add the grated coconut
Boil water, adding cumin seeds and crushed garlic
Pour this water into the flour mixture
Mix well and make small balls
Heat a uruli or a wide-bottomed container
Pour the boiled water with the cumin and garlic
Bring to a boil before adding the curry leaves, grated coconut and coconut milk and salt
Now add the rice balls
Turn off the heat when the rice balls are cooked and the sauce becomes thicker.
Chicken curry
Ingredients
Chicken
Turmeric powder
½ coconut (grated)
Dried peppers
Coriander powder
Garam masala
Onion
Crushed green peppers
Ginger
Garlic
curry leaves
Chicken masala
Preperation
Cook the chicken pieces adding turmeric powder and salt
Grind the grated coconut with dried peppers, coriander powder and garam masala
Heat oil in a skillet
Brown the onion, green peppers, ginger, garlic and curry leaves
Also add the chicken masala
Add the coconut paste, salt and water
Mix well
Finally, add the cooked chicken pieces
Simmer until the sauce thickens
Pour the rich chicken curry over the pidi and enjoy!