Why we need more fossil fuels: Energy expert Alex Epstein
Contrary to the mainstream narrative that we must urgently replace fossil fuels with renewables to counter disastrous global warming, philosopher and energy expert Alex Epstein said humans should use more fossil fuels to make humans safe and productive.
"If you think about it from a rational, pro-human and philosophical perspective, it's actually obvious that we should be using more fossil fuels," Epstein told NTD.the nation speaks" program in a recent interview.
"We're not talking about the benefits of fossil fuels, which if you step back, it's crazy," Epstein said.
Nowadays, fossil fuels have been widely condemned for their CO2 emissions. Some environmental groups have even called for the phasing out of natural gas, which has been a major contributor to the 32% off CO2 emissions over the past 15 years, as reported by the US Energy Information Administration (EIA).
According to the EIA, burning fossil fuels for energy accounted for 73 percent total greenhouse gas emissions in the United States in 2020.
Advantages of Fossil Fuels
"Many of our leading thinkers and institutions are totally unaware of the benefits of fossil fuels," Epstein said. "This failure to consider the benefits of fossil fuels, which is really a systemic failure in all of these institutions, and people who claim to be experts, which leads to things like today's energy crisis."
Experts are saying that fossil fuels are reliable, efficient, plentiful, easy to move, easy to generate electricity, and produce many of the products we need, such as gasoline, diesel, plastics, fertilizers, etc
Environmentalists, NGOs, the United Nations and many governments are proposing an urgent phase-out of fossil fuels to limit global warming to 1.5 degrees Celsius above pre-industrial levels, a target set in the Paris Agreement. In 2015, 196 countries or regions adopted the Paris Agreement.
On June 17, at the Major Economies Forum on Energy and Climate hosted by President Joe Biden, UN Secretary-General António Guterres urged governments to "end the age of fossil fuels ".
"The climate crisis is our number one emergency. Renewables are the peace plan for the 21st century, with all the new technologies that President Biden has been referring to," the UN chief said. said in the meeting.
"We have to recognize that – most of our conversations don't recognize – that the earth, including the earth's climate, is not at all hospitable to human life in its natural state, so to speak, without impact," said said Epstein.
"If human beings want to have a long, healthy, safe and full of opportunity life, we must become extremely productive. There is no way around this. If we are not productive, we will be poor and we will be in danger. And that's been the fate of most people throughout history.
Epstein said that for human beings to be productive, the key is to use machines to amplify or expand our abilities. For example, a combine harvester that can harvest a thousand times more wheat than a farmer using manual labor, or an incubator can save the lives of millions of babies that humans cannot.
"You can only have machines if you have reliable, inexpensive energy," Epstein added. "So what fossil fuels do is they provide that reliable, low-cost energy that is so crucial to human life because it powers the machines that make us productive and prosperous."
According to the EIAfossil fuels – oil, natural gas, and coal – accounted for about 79% of the United States' total primary energy consumption in 2021. Globally, fossil fuels make up about 80% of energy sources, for data from the International Energy Agency.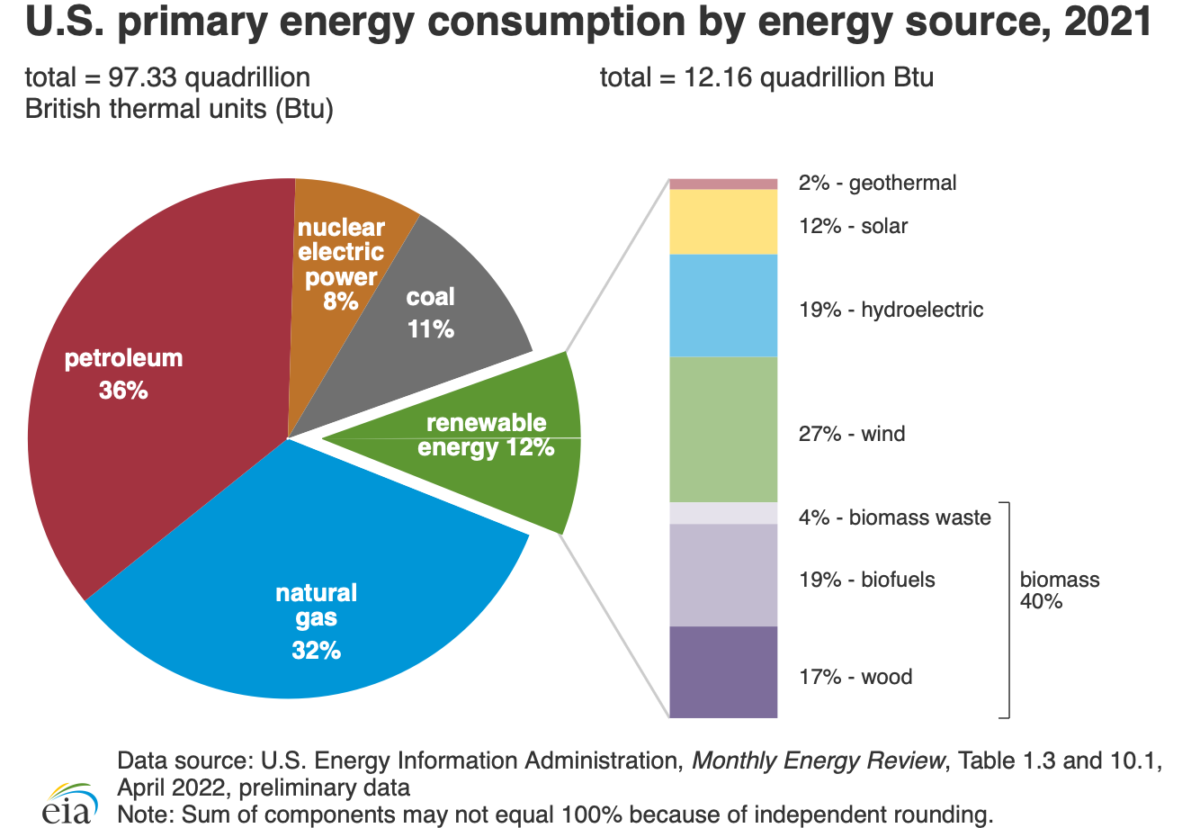 Another great benefit of fossil fuels is that they help humans "master the climate," Epstein said.
"They give us such an ability to deal with things like heat and cold, storms and floods that our death rate from climate-related causes, like storms and floods, extreme temperatures, etc. ., has declined by 98% over the past century," Epstein said, citing World Bank data.
Epstein did a lot of research and wrote a new book, "Fossil Future: Why global human spanning requirements more oil, coal, and natural gas—not Less." The book was published in May.
Last year a report by the World Meteorological Organization also said the number of deaths from weather-related disasters had been cut threefold, from more than 50,000 deaths in the 1970s to less than 20,000 in the 2010s.
However, what made the report widely talked about was its conclusion that weather-related disasters have increased fivefold over the past 50 years. The United Nations, governments around the world, and mainstream media have used it as further proof that climate change is driving more disasters, and we must act quickly to counter this threat.
However, Roger Pielke, Jr., a professor at the University of Colorado at Boulder, said there was a lack of disaster reporting before 2000. He found that between 2000 and 2021, global weather and climate disasters have decreased by around 10%. Its conclusion is based on data maintained by Belgium-based EM-DAT, which is widely regarded as an authoritative source for global disaster data.
"The period since 2000 is considered the most reliable for data reliability, but it is safe to say that even since 2000 coverage has improved. So maybe the 10% drop is an underestimate," Pielke said on Sub-stack.
"If you focus on human flourishing and we are 50 times more climate proofed, how can you claim climate is a disaster?" says Epstein.
Assessment standard
Epstein said we should have an assessment standard focused on human flourishing.
"The standard by which many of our leaders assess fossil fuels, including climate, is the standard of eliminating human impacts," Epstein said.
Some scientists and environmentalists have said that human population growth and overconsumption lead to loss of biodiversity, deterioration of health and climate change. An example of this is a 2021 report in Frontiers in Conservation Science.
"My view is that it's good or bad, depending on how good or bad this warming, and also greening, is for humans, plus all the benefits of all the energy that comes with it," said said Epstein.
Epstein said it was a "scam" to push for a rapid transition from fossil fuels to renewables.
"We've been hearing about renewable alternatives for over 20 years. They have massive subsidies. This should be suspect, because if they are so good, why do they need subsidies? They have all sorts of preferences, including absolute mandates that we use them, and they still make up 3% of the world's energy? »
Epstein said it is very important to know that fossil fuels provide 80% of the world's energy and that billions of people are still "energy hungry".
Last month, a peer-reviewed study found that switching to wind and solar is more expensive and environmentally unsustainable.
"If wind and solar were really cheaper – in a free market economy – they wouldn't need trillions of dollars in government funding or subsidies, or laws to force their installation," the study (pdf).
A Danish environmental expert, Bjorn Lomborg, also does not believe that the energy transition by 2050 is feasible. His new book "False Alarm: How the Climate Change Panic is Costing Us Trillions, Hurting the Poor and Failing to Fix the Planet" was published last October.
"We're not hitting our targets," Lomborg said. "It will be incredibly expensive. Bank of America, McKinsey and many others talk about the cost of $5 trillion or more per year. Nobody is ready to pay that. We must therefore find a smarter, cheaper and more effective policy.