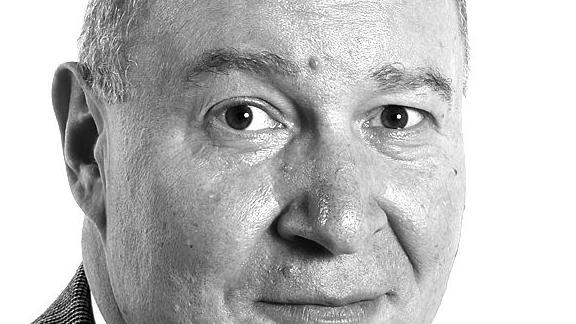 Watch Your Wallet: Albuquerque Politicians Want New Stadium | Local News
Every professional sports team should have the stadium it desires, even if it includes luxury box bleachers and five-star restaurants in every hall.
And every professional sports team should pay the cost of their stadium without the help of the public.
A very different and more unequal system is at stake.
Stadiums are the oldest and most widespread legal racketeering in the United States. A few architects, entrepreneurs and team owners are getting richer as state-sponsored stadiums and stadiums multiply in one city or metropolis after another.
Corporate welfare is wonderful for the beneficiaries, many of whom are already millionaires. It's a bad deal for the family or retiree who helped pay for a stadium but can't afford the entrance fee to see a game.
Albuquerque, where murders have reached an all-time high with more than four months remaining in the year, is the latest city to start the stadium debate.
Its city council recently voted 7-2 to ask voters in the November election if they are in favor of a $ 50 million bond issue to build a downtown football stadium. The main tenant would be New Mexico United, a professional team.
The Albuquerque Journal wore a story with a funny description of the bond issue, but the humor wasn't intentional.
The Newspaper's The rambling paragraph read, "If voters approve it, the city would borrow $ 50 million and at least have enough money to build what Albuquerque COO Lawrence Rael called a stadium." rudimentary, "although the idea is to find some extra money – perhaps from the New Mexico legislature – to pay for something better.
Don't you like it when journalists or government bureaucrats talk about getting money from another government? You might get the idea that government money does not come from taxpayers but from the benevolent legislature. Perhaps large sums can be pulled from under the cushions of the sofas in the lawmakers' lounges or from the evergreens on the Capitol grounds.
It's no fiesta when New Mexico's largest city floats a test balloon to force taxpayers statewide to pay for a stadium. Motel workers in Tucumcari, retirees in Deming, and teachers in Gallup might not be thrilled that their taxes are helping fund a stadium in Albuquerque.
Outside of the construction phase, which ends in a year or two, the stadiums don't create a lot of good jobs. Most of the work is low-paid and is part-time or seasonal – ticket takers, field crews, concession stand staff.
Politicians in favor of the football stadium say it will generate business for bars, restaurants and hotels. This too is seasonal and only a small segment of the hospitality industry benefits. A restaurant five or ten blocks from the stadium might not see increased activity.
Over the years, I have covered or edited the cover of stadium proposals for my old newspapers in Denver and Pittsburgh.
The terrain in Denver was high and hard. Major League Baseball would not locate a team in the city unless voters approve a special sales tax to build a stadium.
Voters followed their instructions and the Colorado Rockies were born. Then the Denver Broncos wanted a new football stadium. The owners of the team described the glorious old Mile High Stadium as economically obsolete. The Broncos have also had their way.
The Colorado Avalanche arrived in Denver shortly after the Rockies, giving the city a National Hockey League team. At least the Avalanche could share an arena with the Denver Nuggets in the NBA. Public funding also contributed to their new building.
When I went to work at Pittsburgh Post-Gazette, the Steelers and the Pirates shared Three Rivers Stadium. Publicly funded, it had been hailed as an innovative and versatile building that would satisfy football and baseball fans for generations. Too bad the team owners didn't like it.
Philadelphia and Cincinnati also housed their professional football and big-league baseball teams in one stadium. After about 20 years, all six teams from all three cities have demanded a better deal, which means new stadiums for each franchise.
Boosters of the Pirates said the club would have to leave Pittsburgh after a century, unless they had their own playground. Three Rivers Stadium was not intimate enough for baseball. The Pirates couldn't draw in a concrete bowl. There was no capacity for more "outlets" for the team's food and merchandise.
Steelers executive Art Rooney II told me a similar story. His grandfather had founded the team in 1933. The Steelers were in a difficult situation as rival teams secured new stages. They would not be able to compete if they did not receive public aid for a new building.
Voters in western Pennsylvania have rejected a special sales tax for stadiums that both Pittsburgh teams have deemed essential. Defeated but confident, the teams and their trusted politicians began to wring their arms at the State Capitol in Harrisburg.
The Pirates and Steelers each have a new stadium. The Philadelphia Eagles and the Philadelphia Phillies too. Four stadiums have created a construction boon.
My exploration of the history of Pittsburgh stadiums turned out to be a startling statistic.
Three Rivers Stadium opened in 1970 at a construction cost of $ 35 million. The debt was to be repaid within 30 years. But by 1997, Three Rivers Stadium's debt had increased to $ 41.4 million.
Initial construction costs and subsequent improvements accounted for $ 22.8 million in debt. Another $ 15.4 million in loans from the city to help the Pirates survive was loaded into stadium debt. And $ 3.1 million was spent on a modern dashboard.
The stadium racket is serious business. What's a stadium unless the scoreboard can shoot fireworks?
Ringside Seat is an opinion piece on people, politics and current affairs. Contact Milan Simonich at [email protected] or 505-986-3080.