Understand the philosophy behind Australia's first fully automated investment platform, Jaaims
Automated online trading application Jaaims envisions to offer the first fully automated online trading platform that is cost effective and accessible to an everyday investor. Jaaims is powered by artificial intelligence (AI) technology, which helps to buy and sell stocks automatically.
Moreover, the sophisticated indicators offered by Jaaims help its users by analyzing more than 10 million data every day. Although Jaaims can automate the buying and selling of shares, the control remains entirely in the hands of the users. Users can customize their Jaaims platform according to their preferences.
RELATED ARTICLE: How AI-powered Jaaims is helping investors diversify their portfolios
Jaim's philosophy
Investors often struggle to make stock picking decisions and take considerable time to understand the information available. Moreover, as the markets fluctuate, human emotions also fluctuate, which can also lead to the formation of biases.
Jaaims recognizes that markets as well as humans are imperfect and derives his investment philosophy from this. Jaaims transformed the traditional investment strategy to incorporate the variance of human emotion by predicting future emotional trends.
RELATED ARTICLE: Jaaims, Australia's only true AI trading app, rolls out new features for ETF investing
Source: Jaaims
Jaaims uses the power of AI, which enables continuous analyzes of millions of social media and news moving in the market. Additionally, they overlay this data with stocks that are showing strong earnings and growth potential. Jaaims believes this blended approach of fusing emotional influence with strong fundamentals offers short-term positions with meaningful returns.
RELATED ARTICLE: Jaaims AI-powered platform improves users' understanding of the platform
Build a portfolio
Jaaims allows its users to search for specific stocks in its "Portfolio" tab in order to start building their portfolios. Alternatively, users can also use the "Research" section to search by market or use Jaaims trading indicators to find stocks that have signaled higher performance or the opening of a new trade soon.
In addition to this, users can also select their model portfolio, which is a predefined portfolio of 20 stocks or they can enable Smart Portfolio and allow Jaaims to automatically trade using AI on over 1,000 global stocks .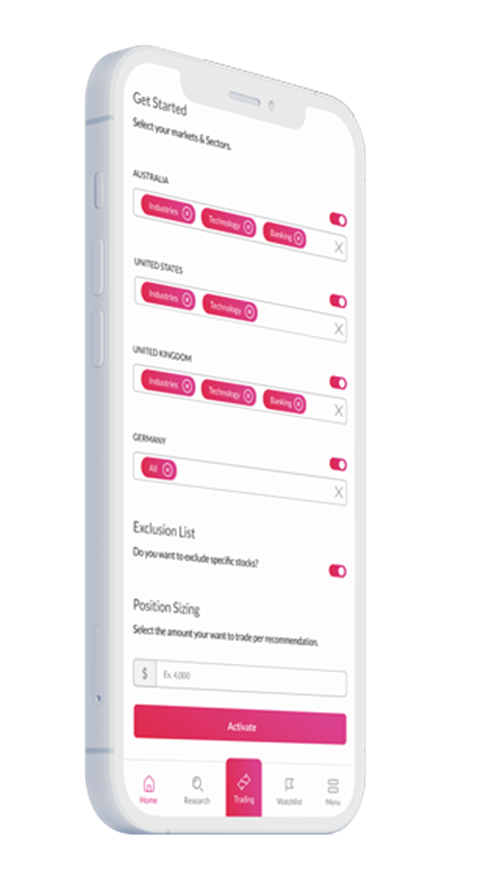 Source: Jaaims
RELATED ARTICLE: Winning the investment game through smart algorithms and ethical investing with Jaaims
Your subscription type defines the number of shares you can place in a portfolio. These include adding 25 shares in Freemium, 50 shares in Standard, and 80 shares in Professional.
Jaaims smart portfolio tools can be used to develop a high performing stock portfolio based on your trading frequency.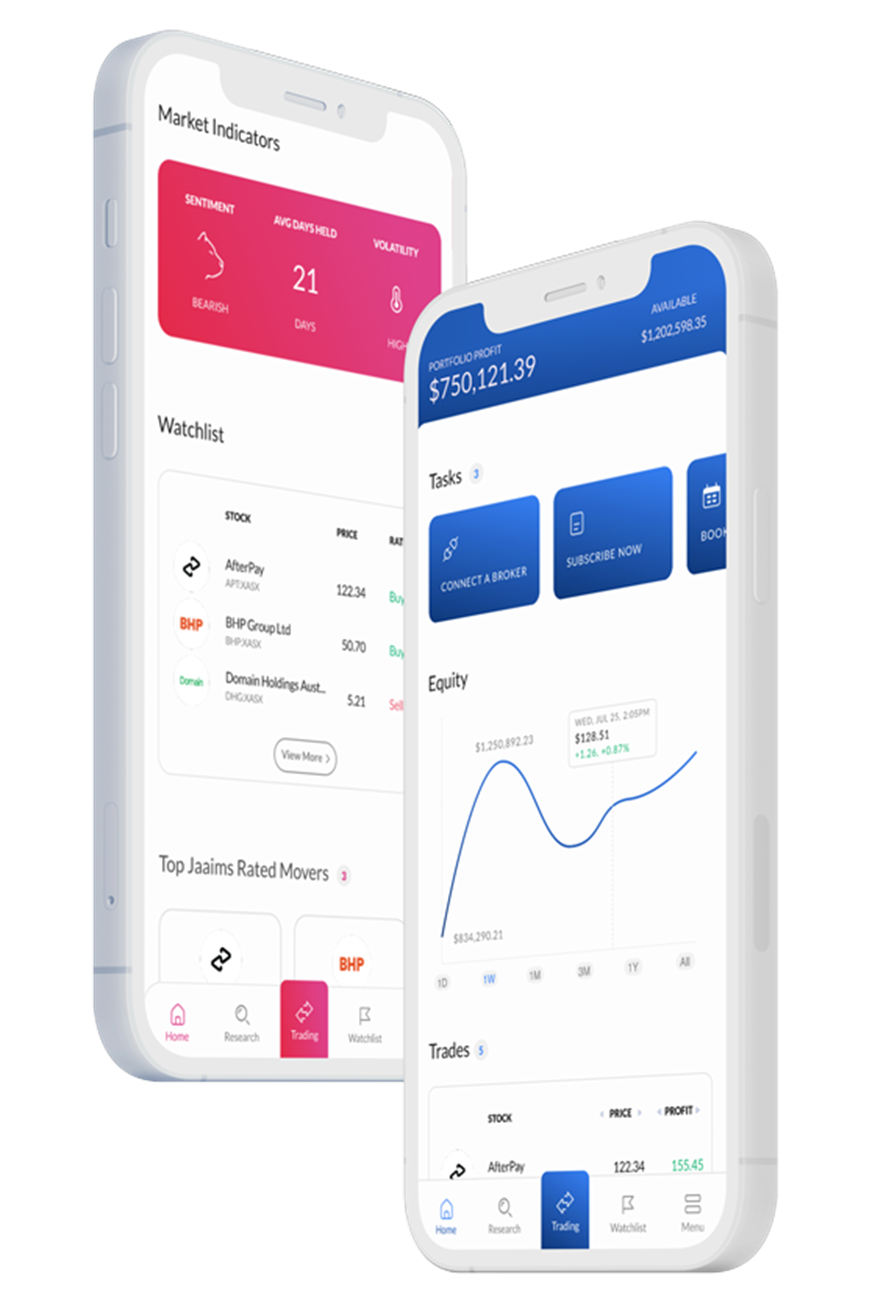 Source: Jaaims
Once you've built a wallet, you can let Jaaims do the work for you. Sophisticated AI technology is always running and constantly scanning the internet to gather the latest news and financial data for users.
RELATED ARTICLE: Here's how Jaaims enables traders to take advantage of AI capabilities
You can also visit the Jaims website learn more about the platform and join the platform to start a 14-day free trial on the Jaaims Professional plan.
You can join Jaaims for free and access one of the most sophisticated trading applications currently available in the Australian market.