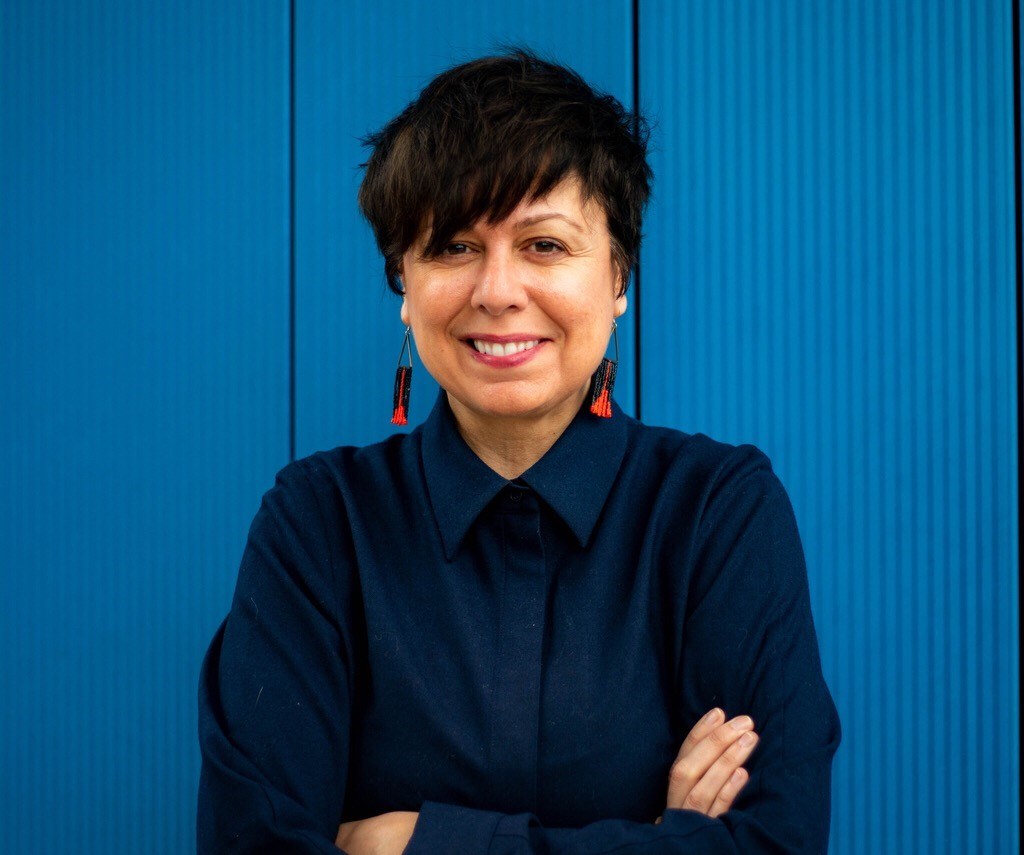 Tsleil-Waututh journalist Andrea Crossan becomes Asper Visiting Professor at UBC
Andrea Crossan hopes to dispel the misconception that journalism is exclusive or elitist in her new teaching role at the University of British Columbia, where she will use her vast experience in international reporting to teach the next generation. of journalists.
Award-winning Tsleil-Waututh journalist Andrea Crossan will soon be able to add a teacher to her ever-expanding resume, thanks to a new role leading the next wave of journalists at the University of British Columbia.
Chosen for the Asper Visiting Professor Program for her professional background, she will use her three decades of experience in Afghanistan, Ukraine, Kenya and Brazil to teach the next generation the fundamentals of international journalism.
"A lot of my experience over the past few years has been conflict, post-conflict, post-disaster," said Crossan, who will lead the School of Journalism, Writing and Global Reporting program. media for the 2022 academic year.
"So a lot of what I hope to share with the class is really how to develop a skill set that can lead them to react to the latest news, to travel, and to be able to do the job ethically and with as much transparency as possible.
Lessons will also cover how to stay safe in the field and how to work with collaborators in the field. It will end with a trip abroad, where aspiring journalists will create their own story to partner with a news organization for editing.
Crossan, who grew up on the North Shore, looking back on her own career and humble beginnings, said she would have loved such an opportunity when she was younger.
"I hope students get what I went through, which is strong mentorship even if you come from a non-traditional path to journalism," she said, describing how she left home at 16 and did not enroll in higher education until adulthood. , when offered a scholarship program by City, University of London.
"Hopefully one thing I can bring to the course is the knowledge that you don't necessarily have to go the traditional route to do this kind of work. If you're just curious about other people's stories and if you are motivated by the pursuit of truth, then there shouldn't be all these boundaries and limitations."
Crossan went on to become executive producer of The World and senior producer at the BBC, and is now editor of the Global Reporting Centre, an independent non-profit news organization based at UBC.
Here, she is part of a small team of journalists working on what she describes as "collaboration, innovation and education", enabling academics, journalists and news outlets to work together to cover stories. overlooked stories from around the world.
It's a line of work his 11 future graduate students will likely want to contribute to one day. If they want to, they will – with Crossan as an educator, anything is possible.
Mina Kerr-Lazenby is the Indigenous and Civic Affairs reporter for North Shore News. This pace of reporting is made possible by the Local Journalism Initiative.