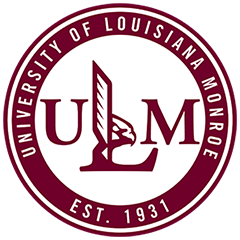 Students of the ULM freelance writing class for international publication
Posted on March 10, 2022
University of Louisiana Monroe English students experienced the world of freelance writing through a class project where they researched and wrote articles for an international publication.
In the fall 2021 science writing course taught by Patrick Morgan, Ph.D., assistant professor of English in the College of Arts, Education, and Science, students wrote for Outsmart Insight, a London-based intelligence company that tracks emerging technologies. .
ULM students participating in the project included Joey Bounds, Canen Braxton, Alivia Busch, Eli Fitzgerald, Ashley Grant, Kaylee Sadler, Gabe Wright, Dawson Jacobs, Jacob Lewis, Cade Robinson, Paurava Thakore, Bryonna LeBaron and Melissa Jackson.
Each student was given an independent assignment to read recent scientific papers on new technologies being developed in laboratories around the world. The students then translated the science into 250-word articles for the company's magazine.
"The students did an outstanding job," Morgan said. "They acted like professionals throughout the process, coming together to help each other improve as writers, revising multiple times and submitting quality writing."
"My favorite thing about this mission was that it didn't feel like a mission," Grant said. "By that, I mean there was no rubric or concrete guidelines. It was difficult at first, but it led to this feeling more like an experience, and not just a school assignment. I felt like a writer, not just a student trying to get a grade.
The company contacted Morgan to freelance for them; instead, he suggested that the students write the articles. The company agreed, even providing editorial commentary alongside edited, finalized versions based on the original student submissions.
"Students on the course are now published writers and can list their publications on their CVs," Morgan said. "But what is really valuable is that they see themselves differently. They appreciate the weight of language, the impact of a well-turned sentence, and they see their own education with new eyes. As the project progresses , they turned into writers.
For more information, contact Morgan at [email protected].