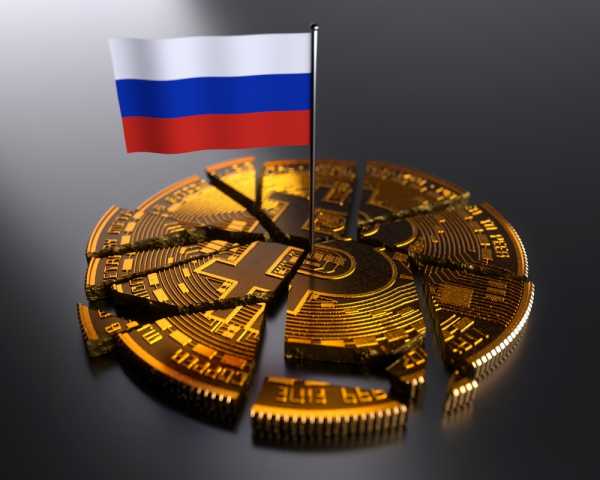 Russian techs and politicians slam recent crypto ban
The central bank of Russia in a declaration published Thursday proposed the ban of crypto mining, creation and use. The decision drew an outpouring of mixed reactions from Russian crypto users and enthusiasts.
Prohibition and criticism of cryptography
On January 20, the Central Bank of Russia (CBR) published a report proposing a general ban on the trading, use and mining of cryptocurrencies in the country. The report states that the risks associated with using cryptocurrencies are "much higher in emerging markets, including Russia."
In response to the ban, several big names in the industry have come forward to oppose the proposed motion. Alexei Navalny's chief of staff, Leonid Volkov, and Telegram founder, Pavel Durov, are some of the names who have strongly spoken out against the proposed crypto ban.
The Russian entrepreneur further indicated that the restrictive policy could hamper development in the blockchain space. Durov added that:
"No developed country bans cryptocurrencies. Such a ban will inevitably slow the development of blockchain technologies in general. These technologies improve the efficiency and security of many human activities, from finance to the arts.
The Russian central bank, on the other hand, strongly believes that the proliferation of cryptocurrencies poses a threat to the Russian financial system and the stability of the Russian ruble.
Meanwhile, Leonid Volkov in a Telegram post said:
"Banning cryptocurrency is like banning person-to-person transfers (therefore impossible). They (the government) can make it very difficult to deposit funds on crypto exchanges, which means intermediary services will simply appear that will through foreign jurisdictions.
Where does the move put cryptocurrencies?
Russia is the third country to launch a crackdown on cryptocurrencies in the past year, following a series of mining and trade bans from China and Kazakhstan. . Russia's move is the latest in a global crackdown on cryptocurrency as governments around the world fear the private and highly volatile market could pose a threat to national fiat currencies.
Interestingly, Russia legalized cryptos in 2020, but it banned people from using them to pay for things. Now, the proposed ban seeks to establish accountability for violating this ban after the Russian government's longstanding claims that cryptocurrencies were used to finance terrorism and money laundering.
On the other hand, Russia's neighbor Ukraine passed several laws to facilitate the country's adoption of cryptocurrencies in September 2021, confirming a positive narrative for the greater space.
Following the weekend's choppy price action and amid market sell-offs Bitcoin fell below $35,000 as Ethereum fell to $2300. At the time of writing, BTC was trading at $33,741.16, noting a 5.89% price drop, while Ethereum was trading hands at $2,268.00, noting a drop of 10.27%. falling daily prices.
The global crypto market capitalization stood at $1.54 trillion, suffering a decline of 7.47% over the past day.