Right-wing threat to politicians' security grows, ASIO says
The safety of Australian parliamentarians is a growing concern, as security experts warn of an upsurge in "far-right rhetoric".
In March of this year, the director of Australian intelligence agency ASIO, Mike Burgess, identified "isolated actors" as a major threat to national security.
"COVID has reinforced extremist beliefs and narratives about societal collapse and a race war," he said.
"An ideologically motivated terrorist attack in Australia remains plausible, most likely by a single actor or small cell rather than a recognized group, and using a knife or vehicle rather than sophisticated weapons."
This warning was brought to light by the murder of British MP Sir David Amess.
The Tory MP was stabbed to death during a regular meeting with his constituents at a church in Leigh-on-Sea, Essex, on Friday.
He is the second Member of the British Parliament to be killed in the past five years.
Home Secretary Karen Andrews said it was a "timely reminder" of the threat of a terrorist attack, considered "likely" in Australia since 2014.
"This is an elected representative of the people who were murdered and of course we have to consider what those implications are for us here in Australia," she said.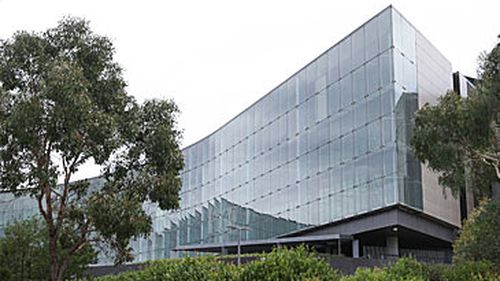 She also acknowledged that the attack resonated among Australian politicians, after concerns were raised by several MPs during a Coalition party hall meeting on Tuesday.
"I think 'worried' may be too strong, but I think they are aware of the growing threat, people obviously need to be able to talk to their MPs and we want this to continue," he said. she declared.
"There just need to be limits."
Liberal Senator and Chairman of the Joint Parliamentary Committee on Intelligence and Security, James Paterson, is among those sounding the alarm bells about the growing threat.
"I am concerned for the safety of all people in public life, including parliamentarians, their staff and their families," he said.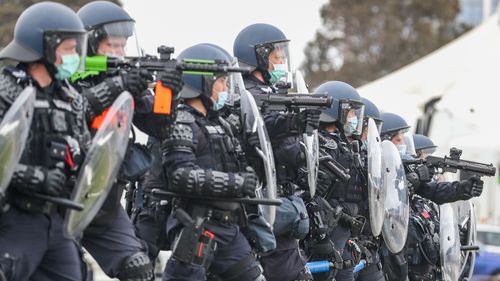 "Unfortunately, in this area of ​​work we receive serious threats against us from time to time."
Labor Senator Kristina Keneally has also expressed concern.
"When my kids were younger it was pretty stressful, I had situations as Premier of New South Wales where I had the police in my house with their guns drawn, cleaning the rooms to make sure an intruder was not there, "she said. .
"And indeed, in recent months, I have been the subject of threats, specific threats from specific groups. But it's a risk to the job, I accept that, but it shouldn't be. the case."
Although there has been no life-threatening attack on an Australian politician in recent years, serious threats have been made against elected officials and their families.
The family of Northern Territory Chief Minister Michael Gunner had to be evacuated from their home this week after their address was leaked during an anti-vaccine protest.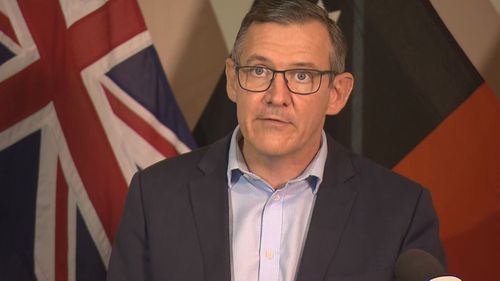 Federal Health Minister Greg Hunt also revealed today that the lives of his own children were at risk quite openly "a few years ago".
Neil Fergus, security expert and CEO of consultancy firm Intelligent Risks, believes what happened in the UK could be happening here, due to increased activity by far-right groups.
"It's always a possibility… there has been recent information, proven information from some of these groups engaging in what I would call training camps in rural areas and there is no doubt that the rhetoric coming from some of them is preparing for a racial or ideological war, "he said.
He also says recent events in Melbourne, which saw far-right extremists hijack a labor movement, could help inform security protocols in the upcoming federal election.
"(It) would give those responsible for threat assessments, senior office holders, an opportunity to pause and consider whether these types of behaviors indicate that we may see more extreme behaviors leading up to the next federal election." , did he declare.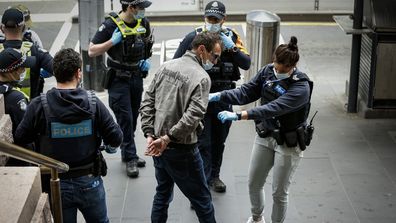 Police make arrests as Melbourne protests continue for day five
When asked if he expected the current security concerns to alter the upcoming federal election campaign, he replied, "I hope not, but you know, that's a legitimate question. The point is that we have very well practiced and rehearsed systems in this country and resources who are suitably trained and competent to perform their respective tasks.
In a statement to 9News, AFP said reviews of threats against Australian politicians were carried out on a regular basis.
"There has been no increase in the reporting of threats from MPs or Senators since the incident in the UK," an AFP spokesperson said.
"The Australian Federal Police take all reports regarding the safety and security of senior Australian officials seriously, and assess each case against the information provided, including international incidents.
"Protection assessments for AHOHs, including ministers, are conducted and reviewed on a regular basis.
"The threat level is continuously assessed based on many factors.
"All reports are considered part of this process."