Removal of Pakistani philosopher Dr Israr Ahmed's YouTube channel; outrage follows
The official YouTube channel of the late Pakistani Islamic scholar and philosopher, Dr Israr Ahmed, with 2.9 million subscribers, has been shut down by YouTube for alleged anti-Semitic content. Tanzeem-e-Islami, a movement founded by Dr Israr Ahmed, tweeted on YouTube calling the move a blatant act of Islamophobia.
Tanzeem-e-Islami also said he took strong legal and procedural action in response to YouTube's shutdown of the channel.
Dr Israr Ahmed died in 2010 in Lahore at the age of 77. He emigrated to Pakistan from Haryana after partition in 1947. Initially he was a member of Jamaat-e-Islami but in 1957 when the party decided to participate in electoral politics, he resigned because he believed that this was irreconcilable with the revolutionary methodology adopted by the Jamaat in the period before 1947.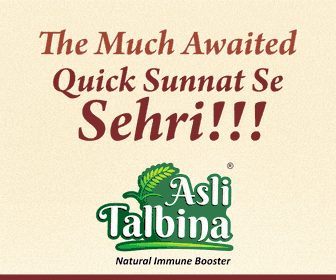 Besides being known for his monumental series of lectures on the Quran called "Bayan-ul-Quran", he is also known for popularizing the idea of ​​reviving the Islamic Caliphate and the Prophetic Revolution (a revolution inspired by the struggle of the Prophet Muhammad).
Writer and journalist Rana Ayyub also expressed her solidarity with Dr Israr Ahmed in her own way.
Subscribe us on