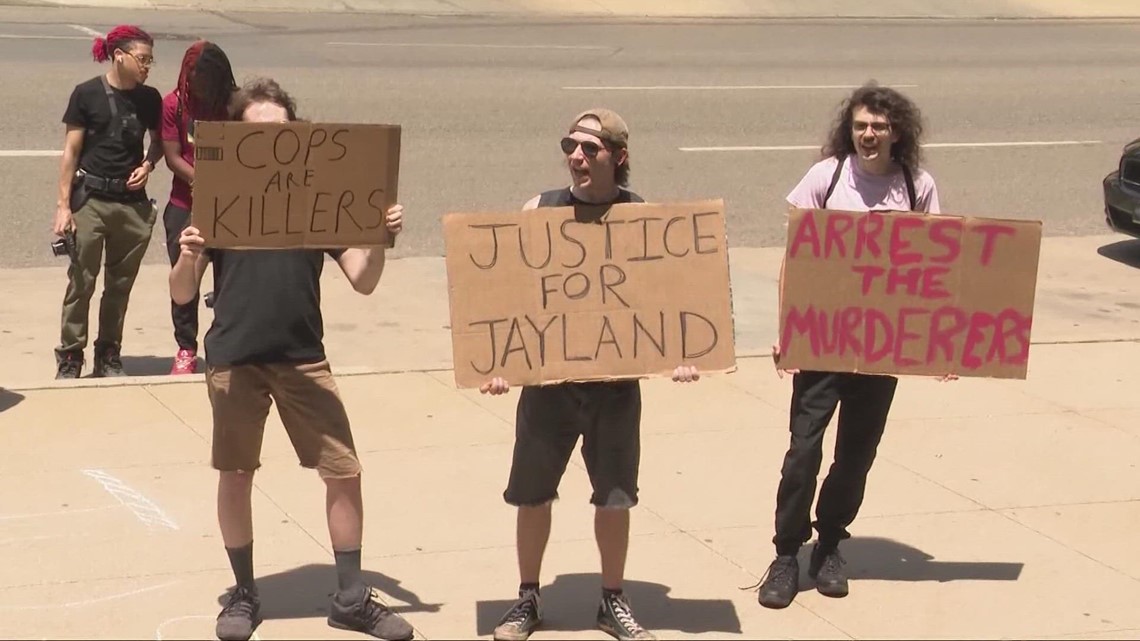 Reactions to Jayland Walker's death after Akron police shooting
At a joint press conference, Akron Police Chief Steve Mylett and Akron Mayor Dan Horrigan released body camera footage of the fatal police shooting.
AKRON, Ohio— Editor's note: The video in the player above is from a previous story that aired on 3News.
A joint press conference held by Akron Mayor Dan Horrigan and Akron Police Chief Steve Mylett on Sunday released body camera footage of the fatal police shooting of Jayland Walker, 25 year.
RELATED: UPDATES | Jayland Walker Akron Police Press Conference Scheduled Today; Akron NAACP will hold a "peaceful community march and rally"
After the video was released, politicians, athletes and organizations across the country issued statements about the shooting.
RELATED: Akron Officials Release New Details and Body Camera Footage of Police Fatal Shooting of Jayland Walker
U.S. Senator from Ohio Sherrod Brown
"The death of Jayland Walker is a tragedy. The Walker family and the entire community of Akron deserve a full and transparent investigation into why we mourn yet another young black life cut short. It's every black parent's worst fear of what a traffic stop will become. »
Fraternal Order of the Akron Police
"The incident is a tragedy for our entire community, including the family of Jayland Walker, as well as all officers involved. Many officers work their entire careers without discharging their gun. A split-second decision to use the lethal force is one that every police officer hopes they will never be forced to do."
RELATED: Akron Fraternal Order of Police Releases Statement After Body Camera Video of Jayland Walker's Shooting Death is Released
Dave Yost: Attorney General of Ohio
LeBron James: Los Angeles Lakers basketball player
Nina Turner: Former Ohio State Senator
Shontel Brown: United States Representative
LeBron James Family Foundation
Bernice King: Daughter of Martin Luther King Jr.
This story will be updated with additional reactions throughout the day.
EDITOR'S NOTE: The above video previously aired on 3News on July 1, 2022, when 3News Investigates discovered that Jayland Walker fled from officers the night before the fatal pursuit with Akron police.