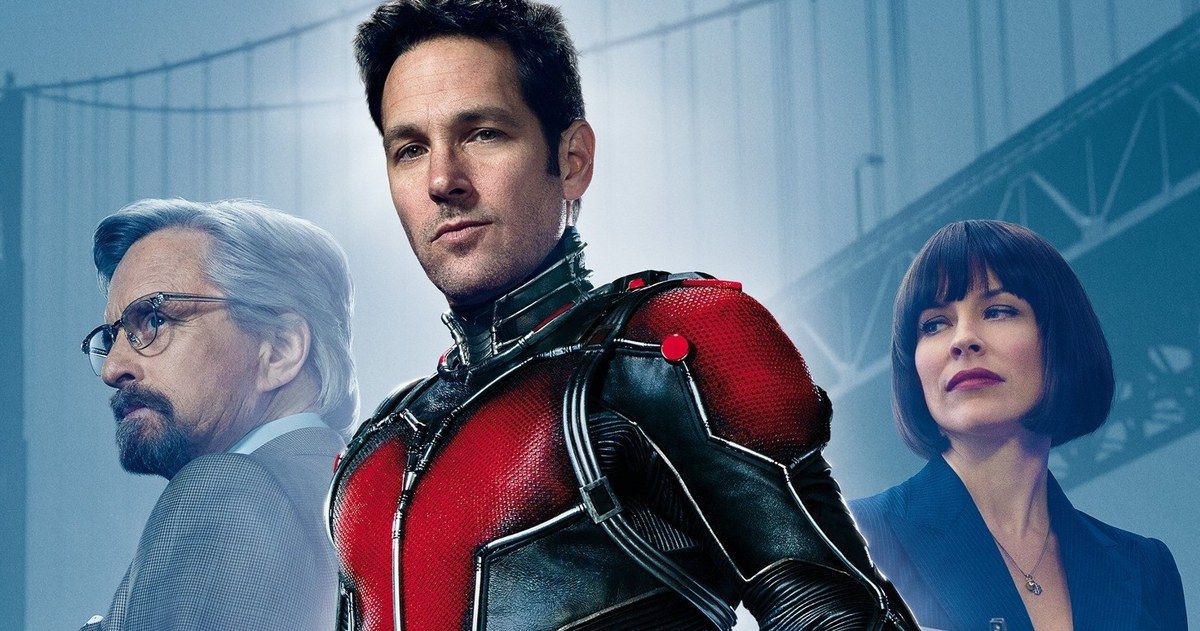 Quantumania Writer Teases Volume-Led Action Sequence
When it comes to modern filmmaking, advancements in technology often happen, and recently the introduction of The Volume soundstage has seen filmmakers go from shooting actors against a green screen backdrop to being able to put them in any scene of any movie. The Mandalorian was one of the first to use the new technology, which uses digital LED displays that have thousands of LED lights on each and can be used to form a seamless environment that is prepared in advance and then used to bring life to all around the actors. The same technology is used on Marvel Ant-Man and the Wasp: Quantumaniaand writer Jeff Loveness recently revealed how a standout action sequence was crafted into the soundstage.
Speaking on Bridger Winegar's I Said No Gifts! podcast, Loveness explained a bit more about how the technology works and recalled using it on a scene involving Evangeline Lilly as Wasp, which he found surreal to look at through the special StageCraft glasses that allow directors and producers to get into the action as it will be seen on screen.
"I was there for about three months during pre-production, so it's anything, costume designers, up-to-the-minute scripts, you meet the actors, you get their views on things, you you get practical things. You have like big glasses for doing 3D VR set scouting," Loveness said. "I don't know if you're watching The Mandalorian or any of that stuff. There's this new technology called The Volume, which is basically a living green screen. You can actually set up whatever cool backgrounds and visual effects you want in real time. Much better for the actors, and then they'll do some digital stuff later to make it look better. It's kinda cool, it reminds me of an old David Lean matte painting or something in the background, or Wizard of Oz."
Loveness continued, "I had one of those things where I felt like a Frenchman watching this movie on the train. There was a convoluted racing sequence where the wasp, very small, she flies, she goes through the forest and the camera moves with her and she follows the screen, so it looks like a legit shot from the movie, and that's very shocking to have this gigantic screen that moves like a camera. It was kind of! Especially in goggles, I don't recommend throwing an Occulus over your head and jumping into an all CG environment."
Related: Samuel L. Jackson Fires Back At Filmmakers Who Criticize Marvel Movies
Ant-Man and the Wasp: Quantumania Recently Moved Filming to Los Angeles
While part of the film was shot at The Volume in the UK, using technology around the same time Indiana Jones 5 was also filming there, recent photos showed The ant Man Star Paul Rudd films new scenes on the streets of Los Angeles on a mock set to look like San Francisco.
Set photos have been rare for any upcoming Marvel movies, and those that have been uploaded online don't reveal anything significant about the movies' plot. When it comes to Ant-Man and the Wasp: Quantumaniawe know the film will touch on the Multiverse, the Quantum Realm, the introduction of a powerful Kang the Conqueror, and is currently set to wrap up Phase Four of the MCU.
The film isn't expected to debut in theaters until July 28, 2023, which means we're looking at a year-long wait before we see anything significant about the film's release, complete with a trailer- announcement that probably won't come out until April. or May 2023 at the earliest. Until then, there will be plenty of theories and speculation to come as future MCU films unfold and delve deeper into the multiverse and its effects on the universe.
Elvira heads to Shudder to celebrate her 40th birthday with a movie marathon
Read more
About the Author