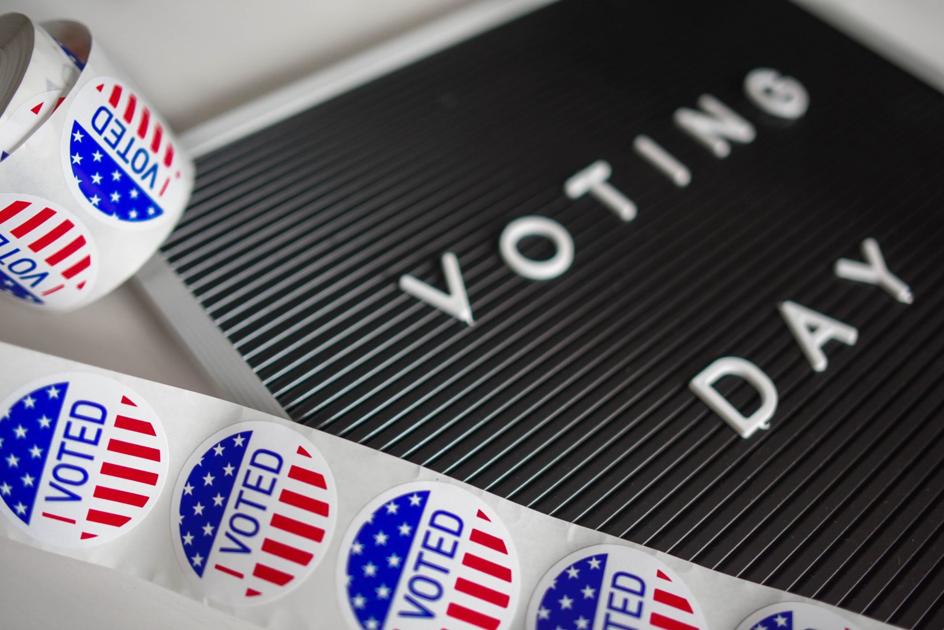 Politicians say comments on Medford mailer not endorsement | New
Voters voted today in the Greenwood County Council District 5 primary race.
Polling stations are open in District 5 today from 7:00 a.m. to 7:00 p.m., and voters living in the district can choose to vote in the Democratic or Republican primary. Three candidates are running in each race, Democrats Ron Davenport, Sloan Griffin Jr. and Tom Melson and Republicans Mary Ann Goodman, Jim Medford and Dayne Pruitt claiming to serve the unexpired term of late city councilor Steve Brown.
On Monday, state campaign statements from three candidates still showed they had not spent any money campaigning after they filed for that election: Goodman, Griffin and Medford.
Goodman said she reused campaign cards she printed for a previous public service candidacy and spent nothing on promotion in that race. Griffin spent around $ 250 on posters and said he disclosed that much to the state, although his campaign funding report does not reflect it.
Medford's campaign fundraising report only showed the $ 247.20 spent on filing fees, although he said he spent around $ 500 on signage, over $ 1,000 on two radio spots. and purchased advertising space in the Index-Journal and other local media. He said a persistent problem with the state's new online disclosure filing system prevented him from submitting all of his campaign financial records.
A previous issue from the state, confirmed by state ethics officials, prevented Medford from filing his first campaign disclosures before the state deadline. Medford said he does not accept donations from anyone else and funds his campaign himself.
Some of his campaign material included a letter sent last weekend with comments on Medford from U.S. Representative Jeff Duncan, State Senator Billy Garrett and State Representative Stewart Jones. The names and pictures of the three politicians appeared above their quotes on the mail, which asked recipients to vote for Medford in the primary election.
All three politicians said their comments should not be taken as approval. Their words appear under a heading that read "We need Tory Republican Jim Medford on County Council."
"The Republican Party is filled with three good candidates," Garrett said when asked about the use of his comment. "I'm excited for him to show up, and I'm excited for all of these candidates to show up."
Garrett said the Medford campaign asked him for a comment. Medford said he requested a statement from Garrett following a Garrett campaign fundraising barbecue held at Stoney Point Golf Course in Medford. The afternoon fundraising event was preceded by a fundraiser for Governor Henry McMaster, also held at Stoney Point. McMaster spoke in favor of Garrett at his event.
Medford said he did not need to contact Garrett to request a statement following his remarks during the campaign fundraiser hosted by Stoney Point. He said he reached out to Jones and Duncan to ask for their comments.
"I didn't put the mail together. They asked me to say good things and I did, "Garrett said. "If Mr. Pruitt had reached out to me and asked me, I would have done it for him too."
Pruitt confirmed he had not asked for comment. Goodman said she hasn't asked anyone for comment either. Jones provided Pruitt with a quote praising his and his wife's work in their community, similar to his comment on Medford and his wife, Denise.
"Jim and Dayne have both done a lot for our community," Jones said.
Duncan's chief of staff Allen Klump said that despite the representative's comment appearing on a campaign direct mail, the congressman did not have an official position on the race.
"The congressman has not approved and will not support in this race," Klump said.
Medford said each politician's comments are "kind and thoughtful comments" recapping their relationship with each of them, not explicit endorsements. Drafts of the mail were provided to them in advance and approved before the campaign mails were distributed, he said.
Contact editor-in-chief Damian Dominguez at 864-634-7548 or follow him on Twitter @IJDDOMINGUEZ.