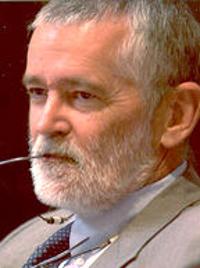 Phill Brooks: Bob Griffin Offers Lessons to Today's Politicians and Voters | Notice
The passing of former Missouri House President Bob Griffin last week reminds me of a conflict I have so often seen with government officials between dedication to public service and the pursuit of financial or political gain. .
In his historic 15 years as a speaker, Griffin has accomplished so much and earned the respect of colleagues on both sides of the aisle.
Among legislative achievements as a speaker was the approval of his 1993 bill to increase the tobacco tax to fund the expansion of Medicaid medical coverage for low-income people and health services. school for students.
Griffin knew how to deal with difficult issues through the legislature.
But on the other side is his federal corruption conviction which was upheld by an appeals court ruling that described a pattern of Griffin's selfish financial interests.
The condemnation centered on Griffin accepting money from lobbyist Cathryn Simmons for recommending that outside interests hire him to pursue issues in the legislature.
After Griffin's conviction, several lobbyists asked me about making a recommendation a crime.
At the time, I tended to agree. Lawmakers make all kinds of recommendations to outside interests on how best to defend their interests in the legislature.
But the Federal Court of Appeal ruling added a very different perspective for me to the Griffin case – he was paid for his recommendations.
Federal Court of Appeal cited lower court finding that Griffin routinely took "bribes" from Simmons to recommend her as a lobbyist for interests in the legislature over which Griffin had major power .
The decision detailed Griffin's recommendation to hire Simmons as a lobbyist for a gasoline tax for highway construction.
"We reject Griffin's argument that his illegal conduct involved a gratuity and not a bribe because he had not received the money before recommending that Simmons be hired as a lobbyist," said the court.
The court also wrote: "Griffin now admits that he made that recommendation, with the understanding that Simmons would pay him for his efforts. "
Another issue was Simmons Griffin's lobbying for his removal as a lawmaker from a committee that regulates the expansion of healthcare facilities.
Reading this court of appeal decision gave me a better understanding of the difference between a bribe and a recommendation involving a public official.
And I was amazed at how deep Griffin had fallen.
Simmons eventually agreed to a plea deal to testify against Griffin. His plea likely led to Griffin pleading guilty. He was sentenced to four years in federal prison, commuted by his fellow Democrat, President Bill Clinton.
I admit, I write this column with hesitation.
"Don't speak ill of the dead," is an old-fashioned mantra for journalists.
After all, Griffin, in his long history as a speaker, has accomplished so much for Missouri.
On the other hand, Griffin's story should be a warning to current and future rulers of states about the dangers of financial and political enticement. And it also demonstrates the importance for journalists to dig out these entanglements.
I confess I was impressed with Griffin's passion for pursuing public interest issues while being a tough political agent.
My wife remembers giving him a hug years after leaving office in what I believe was his last appearance on the State Capitol.
To be honest, I don't know why.
Maybe it was recognition of how much he had contributed to our condition, but I should have known better.
Shortly after Mel Carnahan became governor, I sensed he had concerns about Griffin.
So, as I write this column, I remain in conflict with Bob Griffin.
He was one of the most effective House speakers I have ever covered. But he also had obvious conflicts of interest and criminal issues.
This conflict should serve as a reminder that voters as well as journalists should explore the criminal and financial entanglements of those who claim to promote the public interest.
Phill brooks has been a reporter at the Missouri Statehouse since 1970. He is the Statehouse correspondent for KMOX Radio, director of MDN and emeritus faculty member of the Missouri School of Journalism. He has covered every governor since the late Warren Hearnes.