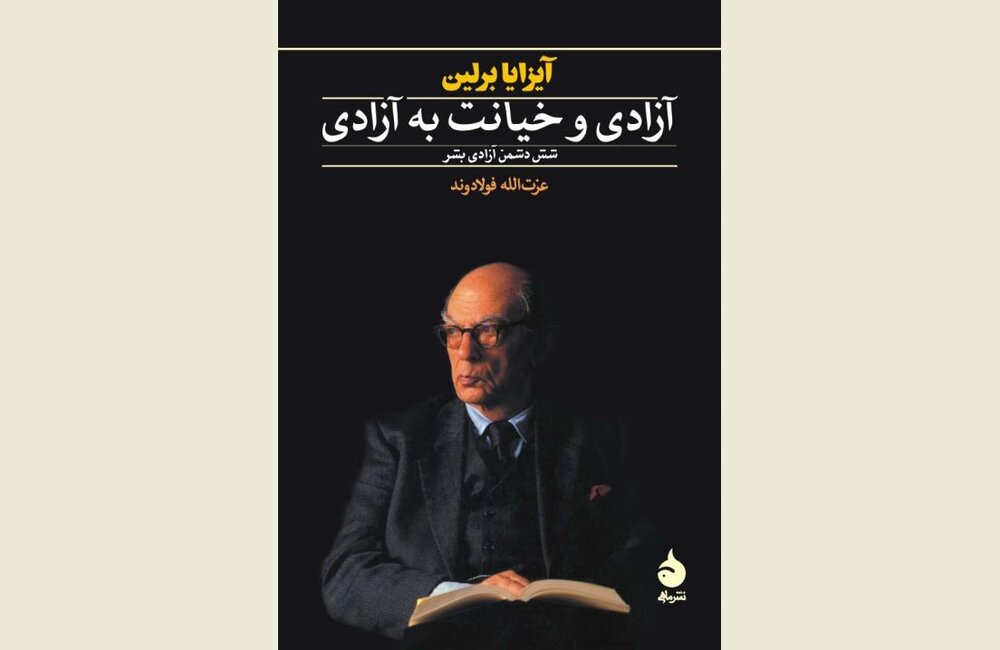 Persian edition of Isaiah Berlin's book on enemies of human freedom is reissued
TEHRAN – The seventh edition of the Persian edition of Russian-British philosopher Isaiah Berlin's book "Freedom and Its Betrayal: Six Enemies of Human Freedom" has been published.
Mahi is the editor of the book translated by Ezzatollah Fuladvand.
The first Persian edition of the book was published in 2008.
The famous Berlin radio lectures on six formative anti-liberal thinkers were broadcast by the BBC in 1952.
They are published here for the first time. They constitute one of Berlin's earliest and most compelling displays of his views on human freedom and the history of ideas – views which later found expression in such famous works as "Two Concepts of Liberty" and which have been at the heart of his lifelong work on the Enlightenment and its detractors.
Working with BBC transcripts and annotated drafts of Berlin, Henry Hardy recreated these lectures, which cemented the forty-three-year-old Berlin's growing reputation as a man capable of speaking on intellectual issues of accessible and engaging way.
In her lucid examination of sometimes complex ideas, Berlin demonstrates that a balanced understanding and resilient defense of human freedom depends on learning both from the mistakes of would-be defenders of freedom and the dark intuitions of its outspoken antagonists.
This book highlights early developments of Berlin's most influential ideas and complements his already published writings with fuller treatments of Helvetius, Rousseau, Fichte, Hegel and Saint-Simon, with the ultra-conservative Maistre bringing up the rear. These thinkers gave freedom a new dimension of power – power that Berlin says has historically brought less, not more, individual freedom.
These lectures show Berlin at its most vivid and torrentially spontaneous, testifying to his teaching talents of rare brilliance and impact.
Each week, listeners eagerly listened to the hour-long broadcasts and found themselves mesmerized by Berlin's surprisingly fluid improvisational style.
A listener, an eminent historian of ideas who was then a schoolboy, was later to relate that the lectures excited him so much that he sat down, for each speech, on the floor beside the radio, taking notes. That excitement is finally recreated here for all to share.
Photo: cover of the Persian edition of Isaiah Berlin's book "Liberty and its betrayal".
MMS/YAW