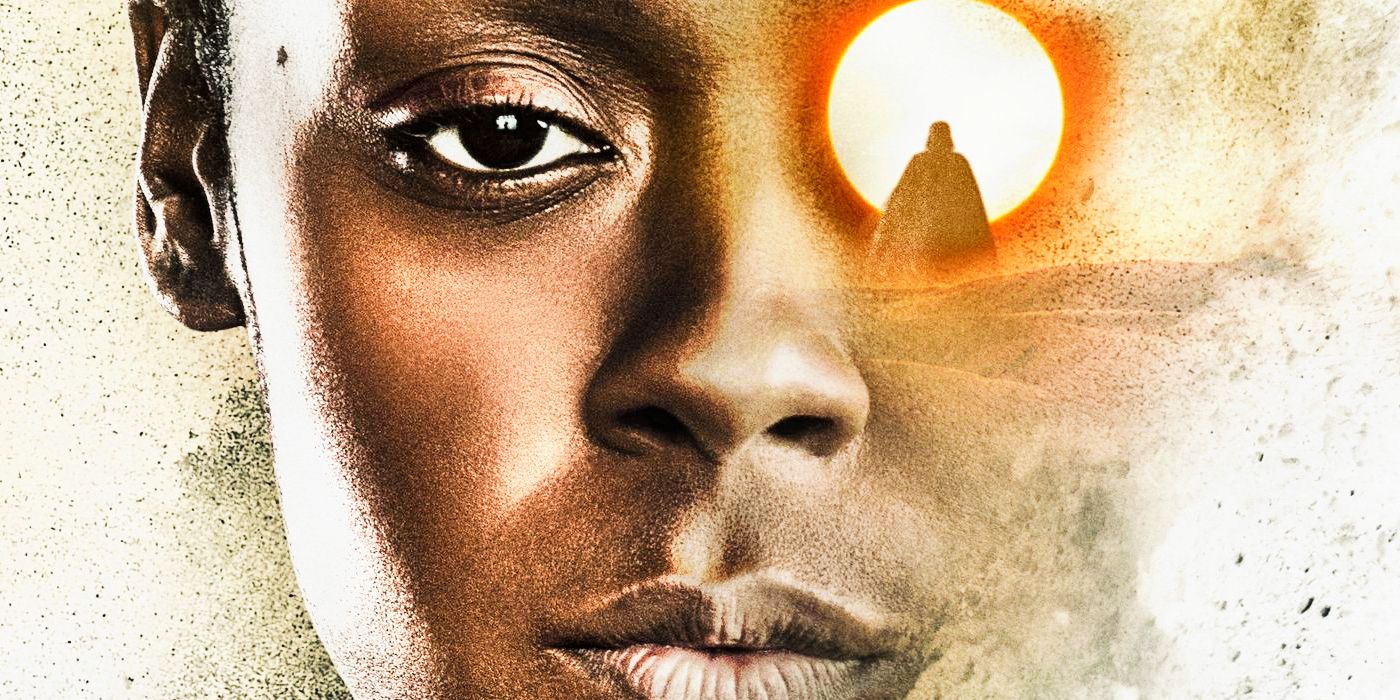 Obi-Wan Kenobi Writer Reveals Tragic Original Ending
Obi-Wan Kenobi writer Stuart Beattie explains how his original take on the Star Wars story finale ended on a decidedly more tragic note.
This article contains spoilers for Obi-Wan Kenobi, now streaming on Disney+.
Obi Wan Kenobi Writer Stuart Beattie recently revealed the tragic original ending he envisioned for the titular Jedi Master's star wars spin off.
Beattie, who is credited for his contributions to the project when it was still a movie and not the Disney+ series it would eventually become, discussed his unused finale in an interview with The Direct. "I thought to myself, 'How [Reva] do you know that thing in a mechanical suit that everyone calls Darth Vader is the guy who killed her or tried to kill her? ", He said. "So it was kind of Obi-Wan who had revealed this secret to her and this revelation makes her say, 'Oh my god, I've been wrong this whole time.'"
Related: How Obi-Wan Kenobi Abused Reva – And How It Could Have Uplifted Him
"And she goes there and saves Kenobi by sacrificing herself, saying to Vader, 'I killed Kenobi,'" Beattie continued. "And then Vader killed her, [with her] knowing that Vader would kill her. So that kind of ended his arc. So just a little bit different than she was, yes, absolutely, the Inquisitor hunting Kenobi all along and driven by her own personal demons." Unlike Beattie's version of the story, the Obi Wan Kenobi the series ends with Reva still very much alive.
Beattie also recently confirmed that the Obi Wan Kenobi film was actually intended to be part of a "complete trilogy" of star wars movies before Lucasfilm decided to rework the production into a TV show. The scribe added that each entry in his unmade trilogy would have charted a different stage in Obi-Wan's evolution into the character who ultimately sacrifices himself for Luke Skywalker in Star Wars: A New Hope. "[I]It's a pretty sudden thing, going into a fight with a guy, seeing Luke and saying, "I'm going to die. You know, for me, that took foresight. It required prior acceptance that it was going to happen," he said.
Related: Obi-Wan Kenobi's Finale Has Fans Loving – And Criticizing – The Star Wars Series
Beattie went on to explain that the disappointing business performance of Solo: A Star Wars Story was what motivated Lucasfilm to rethink plans for a Obi Wan Kenobi trilogy. Describing himself as "absolutely devastated" at the time, Beattie nonetheless expressed satisfaction that a version of his original story was still on screen, which featured characters such as Reva that he had personally created.
Although the Obi Wan Kenobi trilogy never materialized, Lucasfilm isn't ruling out the possibility that the TV series could return for at least one more season. Studio president Kathleen Kennedy recently said that Obi Wan Kenobi Season 2 could happen if there's enough fan interest to warrant it.
Source: Live