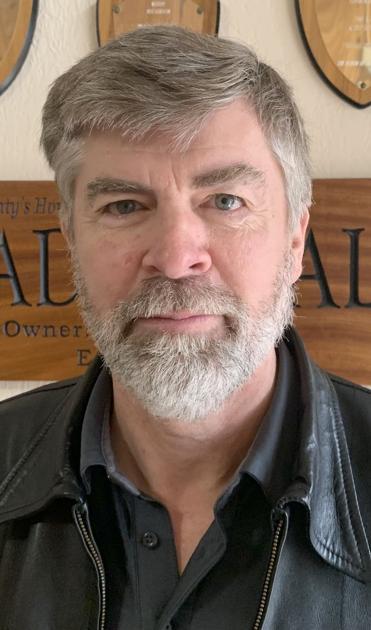 NOTICE: Writer overload | | leader-call.com
I'm sure you've all heard of the "writers block". If you've been writing a column for as long as I have (25 years), you will sometimes suffer from a debilitating case. This week I was actually suffering from a lesser-known disease that I call "writer's overload". My mind is so full of local and national stuff, I'm afraid my head might explode if I don't empty my skull. I hope you will put up with me because, in the long term, I am sure that I will tackle a subject that interests you.
Let's start locally. A week ago on Monday we got a few calls from people telling us they had heard that Sanderson Farms was considering selling. There is simply no bigger news than Jones County's biggest employer possibly selling to a competitor. This could potentially affect the jobs of thousands of people as well as the entire local economy. In other words, this is possibly the greatest story we've ever had in the 15 years I've been a newspaper owner.
Unfortunately, we went to press at 3pm on Monday and were unable to verify whether the tips had merit or not in order to get them in our Tuesday newspaper. Tuesday morning I was watching Fox Business and, lo and behold, one of their main stories was the surge in Sanderson Farms stock prices following reports that the company was considering a sale. If that wasn't enough, one of the nation's last trustworthy newspapers, the Wall Street Journal, reported the same information.
Soon after, Mark was able to reach out to Sanderson's CFO Mike Cockrell, who said he couldn't confirm any rumors about a sale, but it was clear he wasn't denying them either. It was just a nice way to say that there would be no comment on this. In Thursday's newspaper, we ran an article that improved from what the Wall Street Journal and other well-known national media companies had previously reported.
Then we put the story on Facebook. And here's why you should hate Facebook.
Tommy Fred Wood, who lives in Laurel and works in Sanderson, immediately posted: "National Enquirer of Jones county! Mr. Wood is living proof that Facebook gives voice to morons. I'm not sure if Mr. Wood just hasn't read the story or also thinks the Wall Street Journal is another National Enquirer, but what a stupid thing to post about a story that could obviously affect his own. livelihood.
Mr. Wood wasn't the only one writing with his ass. Michael Harris from Quitman posted: "Why not report good things like fly cancer patients to hospitals and children to saint jude please be positive about the good things they are doing." This is called detachment from an island of ignorance. First of all, we report on the good that Sanderson Farms does on a regular basis. Second, we selected Joe Frank Sanderson "Leader-Call Person of the Year" because of his work with Batson Children's Hospital in Jackson. And third, the whole reason we brought the story back is because we know how good Sanderson Farms is for our community and how important the business is to the community. God keep us from doing our job. But move on.
On Tuesday, we published an opinion piece by Leader-Call reporter Cam Bonelli who crucified Governor Tate Reeves for signing a bill banning transgender women from participating in women's sports. Cam is smart, a good journalist and a good writer. She has the right to her opinion and the right to have her opinion published, but I dispute when she writes: "Funny how science and data becomes the currency of conservative values ​​when it comes to 'trying to prove a point – and usually that's science hogwash. "
It is amazing how the Liberals want you to believe that they are the ones "following the science" when in reality it is only science that benefits their political goals. Who can forget the liberal science of COVID, which apparently showed schools, businesses, and churches to be shut down, but the Black Lives Matter protests, the Antifa riots, and the left-wing protests were somehow immune to it. disease.
However, if there's one place where the science is pretty clear, it's simple biology. Cam writes that when she was in school, her soccer coach let her train with the boys. What he didn't do was let her play games against the boys, and there's a very simple reason for that: The boys would have an unfair advantage. I have coached boys and girls in soccer and boys and girls basketball. In every sport, the boys I coached would have destroyed the girls in one or the other sport because they are bigger and stronger… again simple biology.
There's a reason former Olympic champion turned transgender torchbearer Kaitlyn Jenner and LGBTQ + superstar athlete Martina Navratilova are against transgender girls and women competing against biological girls and women – as written Navratilova, "This is crazy and this is cheating."
And isn't it a little telling that you only hear about transgender girls competing with biological girls? You never hear of transgender boys competing with biological boys. Well, it's simple, they can't.
Socially, like any other human being, transgender people deserve to be treated with dignity and respect. But when it comes to transgender women playing female sports, it's not fair and shouldn't be allowed. And that's the science of it.
On a different note, last Friday the Justice Department was officially turned into a political weapon of the Democratic Party when it filed a complaint against the state of Georgia for passing its "Integrity Law." elections ", which requires the identification of voters. The move makes Attorney General Merrick Garland nothing more than a pocket dog of the puppeteers pulling the strings of Joe Biden.
Considering that Georgia's election laws are now more in line with Biden's home state of Delaware, as well as dozens of other states, he's clearly a loser if he ever does make it. Supreme Court, but that's not the problem. Instead, this lawsuit was simply filed for the purpose of spreading the false narrative that Georgia's election laws are racist or "Jim Crow" racist, as Biden put it. Instead of upholding the laws of this great nation, the Justice Department under a former Supreme Court candidate has now sunk to the level of playing the race card on behalf of the Democratic Party.
And finally, another of my predictions comes true, as leftists start to eat each other out. Just look at this trajectory. First, the leftist creator of the Broadway hit "Hamilton" Lin-Manual Miranda is forced to apologize after being attacked for a "lack of diversity" in the film adaptation of his musical. Next, liberal talk show host Bill Maher was attacked for calling the "Woke Police" and Miranda. On her show on HBO, Maher berated Miranda, saying, "Please stop apologizing. You are the guy who made the Founding Fathers black and Hispanic! I don't think you have to apologize to Twitter! That's why people hate Democrats.
And then, in response to Maher's criticisms of Miranda, MSNBC host Tiffany Cross told her viewers, "Bill Maher, you can't tell people of color what they should or shouldn't. should not be offended. Stay in your lane, Slim. This angry old white man is so played. She added, "The country, like it or not, is changing in real time. And unfortunately, 'Fake Time with Bill Maher' is not.
Finally, Hollywood entertainment that I can enjoy!