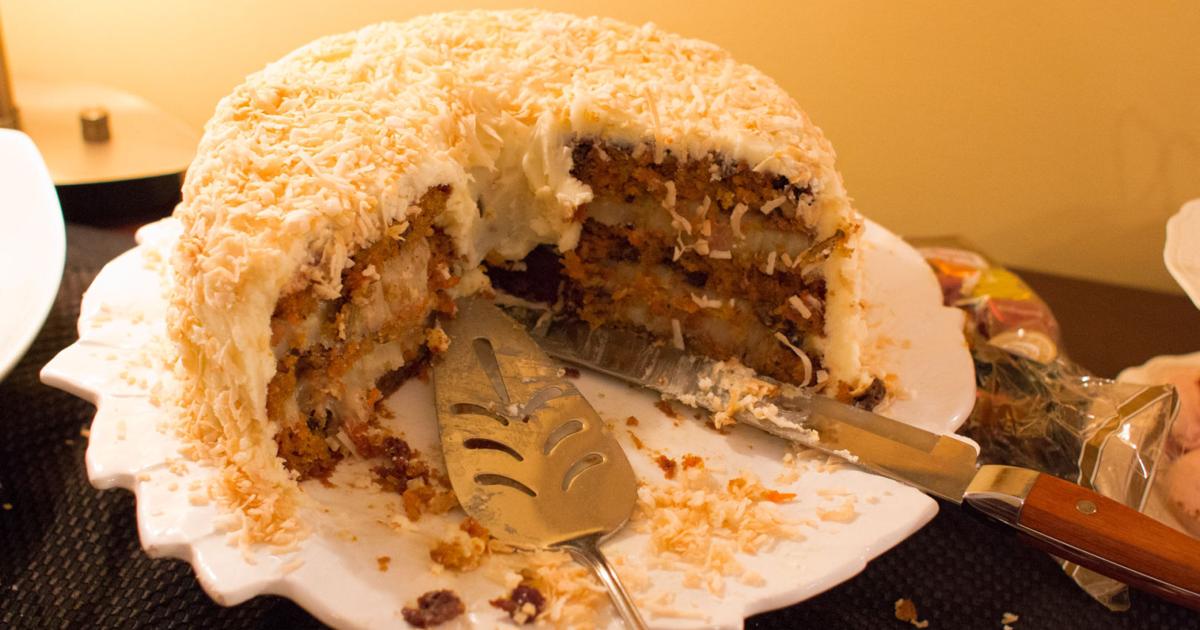 Neman: Confessions of a departing food writer | Food and cooking
And now the end is near, and so I face the final curtain.
After more than eight years in the best job a guy could ever have, I'm quitting my job as food editor for the Post-Dispatch. Let the wailing and wailing begin.
And then let them stop. I'm going, but I'm not going far. I think it's about 40 feet, more or less. If I lean forward in my chair, I can see where my new desk will be.
But I will write no more about food. I will write about retail for the business section. My column will be broadcast every Sunday.
Because I will always be working for the Post-Dispatch, I feel a little weird writing a goodbye column. Farewell columns are for people who are actually leaving. They are complacent, but they help avoid leaving friends, colleagues and readers.
Besides, the farewell columns irritate me. They are rote, clichéd and predictable.
They invariably begin with the announcement of a retirement or the acceptance of a new position. Then they cut to an audience thanking the editors who have been so helpful and supportive throughout the writer's time at the paper (i.e. you, Amy Bertrand). And then they cut to a private joke shared with a co-worker the readers don't know and care about (am I right, Val? Cheese sticks forever!).
And finally, inevitably, they end with the same mundane sentiment: "But above all else, I'm going to miss you, the readers. You've all made this journey so fulfilling for me."
There is only one acceptable exception. Fans of the 1953 Audrey Hepburn/Gregory Peck film "Roman Holiday" can also say, "I will treasure my visit here in memory for as long as I live."
But I'm not going to write that kind of farewell column. Instead, I would present a collection of observations and impressions from my career as a food writer:
• If you're having trouble making friends, try telling your neighbors and colleagues that you're a food writer. Then periodically bring them homemade pastries or appetizers and tell them they're leftovers from a story you wrote. It worked for me.
• Do you want to know what I won't miss? I won't miss Thanksgiving. I have been a food writer here and elsewhere for 12 years. That means I've written about Thanksgiving 12 times.
But there are only so many things you can write about for Thanksgiving: basically just turkey, side dishes, and desserts. I ran out of fresh ideas for Thanksgiving about nine years ago.
• If you're hosting a dinner party, serve homemade flatbread as a starter or as a bread with the meal. Spread the top with butter when it comes out of the oven and sprinkle it with Maldon salt or fleur de sel.
I got this idea from Katie's Pizza and Pasta Osteria, which serves its oven-baked pizza crust for its bread service. We had a few friends over for dinner recently, and the flatbread—no toppings, just the bread itself—was the hit of the meal.
• "Cheese sticks forever!" is not an actual private joke I have with anyone. I couldn't think of a real private joke. It's a bit sad.
• As much as I will fail to write about food, my waistline is already rejoicing. Starting with Halloween and ending after New Years, I usually put on 12-15 lbs, mostly because of the cooking I do for my stories. Then I spend the next 10 months trying to get it off.
• Homemade foods are definitely better than store-bought in almost all cases. And whoever you're cooking for will appreciate it. If you only cook for yourself, think of it as a treat. You deserve it.
That's it. It's 12 years of accumulated wisdom in food writing. I will miss writing about it.
But above all, I will miss you, the readers. You have all made this journey so fulfilling for me. I will cherish my visit here in memory for as long as I live.
Go to the business section.