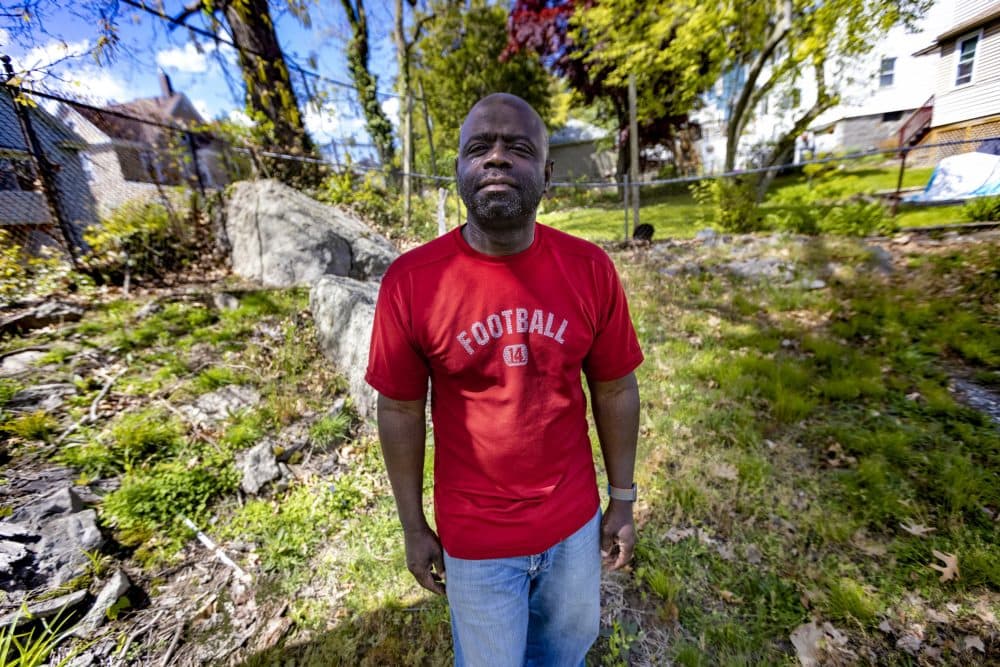 Mass. Politicians call for end to long waits at anti-discrimination agency
Half a dozen prominent Massachusetts politicians have said the state needs to find ways to speed up cases at the agency that investigates discrimination complaints, following a WBUR report that found revealed that some cases took more than a decade.
State Senator Sonia Chang-Díaz said the Massachusetts Commission Against Discrimination needs more money to address delays. She recently sponsored a budget amendment to increase funding for MCAD by nearly two-thirds, but it failed to garner enough votes.
"I feel pretty outraged," said Chang-Díaz, a Boston Democrat. "We can't continue to say how much we care about fairness while grossly underfunding the commission to fight discrimination in our state."
Attorney General Maura Healey, who is running for governor, and the three candidates for state auditor, have promised to take a closer look at the issue if elected. Key leaders of the Legislative Assembly also issued statements pledging to work with the commission to find solutions.
A WBUR investigation found the agency's backlog of old cases had quintupled since 2019 as it struggled to retain employees and complete investigations during the pandemic.
Additionally, MCAD has received longstanding complaints about its failure to resolve investigations in a timely manner. One case, involving Worcester police officers, took 27 years to solve last year. And WBUR found that a dozen active cases in April had been pending for more than a decade. The agency said it had made progress in reducing its backlog before the pandemic.
A Audit this spring, Auditor Suzanne Bump's office found that nearly half of MCAD's cases (excluding housing complaints) missed the agency's 18-month deadline to reach a preliminary decision. on whether a violation had occurred.
And MCAD officials recently told WBUR that it now takes an average of two years to make that first discovery. And cases can take several more years to be fully resolved.
House and Senate leaders said they are committed to finding ways to address the delays.
An aide to House Speaker Ron Mariano said in an email that the Speaker "looks forward to working with MCAD and Legislature partners on future appropriations."
Senate Speaker Karen Spilka issued a similar statement, citing a desire "to ensure this crucial agency has the resources and funding it needs to eliminate its backlog."
Governor Charlie Baker, who appoints the three commissioners who oversee the independent agency, declined to comment on the delays.
Attorney General Maura Healey, the only Democratic candidate to succeed Baker as governor, promised to work with MCAD to help improve services, "including strengthening their staff and ensuring they have the resources they need to serve the people of Massachusetts. The two Republican gubernatorial candidates, Geoff Diehl and Chris Doughty, did not respond to requests for comment.
MCAD spokesperson Michael Memmolo said in an email that the agency "continues to rebuild" in the wake of the pandemic.
"Our hope is that the legislature and the governor will support the agency by fully funding MCAD," Memmolo said.
But all of the candidates for the state auditorship have expressed concern over the delays and said they would prioritize the agency if elected to be one of the government's top watchdogs. the state.
"We have to follow this," said Anthony Amore, the only Republican in the race for listeners.
Amore, who is also director of security at the Isabella Stewart Gardner Museum, said it was understandable that the investigation into the Gardner's Art Heist could take three decades, but there is no reason for a discrimination dispute to take so long.
Chris Dempsey, one of two Democrats running for the audit, said he was committed to investigating MCAD's backlog if he won the election.
"My office will make recommendations to create a more transparent and efficient agency," Dempsey said.
The other Democrat in the listener race, State Senator Diana DiZoglio, called the backlog "unacceptable." She said the commission lacked both staff and resources to deal with complaints.
---
WBUR reporter Walter Wuthman contributed to this story.