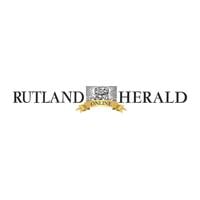 Local Journalist, Author Inspires Blood Drive | News
A blood drive, honoring former Rutland Herald reporter Yvonne Daley, has already filled up, but Daley, who needs blood donations every two weeks, hopes community members will be inspired to donate. blood at one of the other blood drives to come. The area.
On Wednesday, she spoke about the need that inspired her daughter, Dawn Carlson, and Steve Costello, one of the organizers of the Gift of Life Marathon blood drive, to organize an event she is representing.
"I have a rare bone marrow dysfunction that requires blood transfusions twice a month," she said.
Daley said she learned of the disease more than a year ago.
"I have severe anemia so without the transfusions I'm totally flat so I'm dependent on them. I was very grateful that I was able to get them when I needed them," she said.
On one occasion, Daley had to travel to Middlebury for his transfusion, she said.
Daley was a reporter for the Herald for about 20 years, beginning in the late 1970s and covering the state of Vermont. She is also an author and poet whose most recent book is "Going Up The Country: When the Hippies, Dreamers, Freaks and Radicals Moved to Vermont", and has also written books on Senator Jim Jeffords and Tropical Storm Irene.
For 18 years, Daley was a professor at San Francisco State University, where she is now professor emeritus of journalism.
Her husband, Chuck Clarino, who is also well known locally as a sportswriter, wrote for the Herald for many years.
Costello said he's known Daley for more than 35 years, since he was an intern at the Rutland Herald in 1985 when he was a sophomore in college.
"Yvonne was a superstar journalist there. There were a few dozen reporters in those days and to land on the front page you had to either cover a murder or really tell an important story. Yvonne was on the front page pretty much every day," he said.
Costello said she was a great role model for him as a young reporter.
Daley said she was going to Foley Cancer Center at Rutland Regional Medical Center for transfusions. The experience was a reminder of the importance of donating blood, she said.
"You look around and you see people from very young to my age and you realize that all of these people are in some way dependent on others whether they get platelets or a blood infusion to stay healthy. I think many of us take blood drives and blood donations for granted. We know them, but we don't participate because we don't think it applies to us, but if you're healthy, it applies to you because someone who has a car accident or who has an operation or a condition like me, we need that blood," she said.
Daley said her condition was serious enough that, without blood infusions, after a month she couldn't get out of bed.
Jennifer Costa, regional director of communications for the American Red Cross' Northern New England Region, urged Rutlanders to find a blood drive through which they could donate.
"The Red Cross is still facing its worst blood shortage in more than a decade. We continue to take all possible steps to return to the levels we would like to be. … Typically we like to have a five-day supply of these critical blood types, mostly O, on the shelves and recently we've been running at around half a day's supply," she said.
The ride on Daley's behalf will take place at the US Army Reserve building on Post Road in Rutland Town on February 25.
Daley said she plans to be at the drive-thru when it opens at 11 a.m., though she said she wasn't sure she could stay all day. She said she wanted to be there to thank the donors.
"I have to say I'm incredibly grateful that it filled up, and it filled up fast," she said.
Costello said he expects the reader to collect around 100 pints.
There will also be blood drives in the area on February 19 and March 12 at Rutland Regional Medical Center; February 23, at Castleton University; March 9 at St. Alphonsus Church in Pittsford; March 16 at the Killington Grand Hotel; and March 18 at the Elks Lodge in Rutland.
Costello said organizers were hoping to fill available slots on all routes.
Costa said she hoped donors would consider becoming regular donors, but said she was already grateful for local efforts.
"The Rutland community is fantastic. Whenever there is a call for blood, the community repeatedly steps in to answer that call. Typically, we will see discs fill up in this area. The Rutland community and our donors there are incredibly generous with their time and blood," she said.
patrick.mcardle
@rutlandherald.com