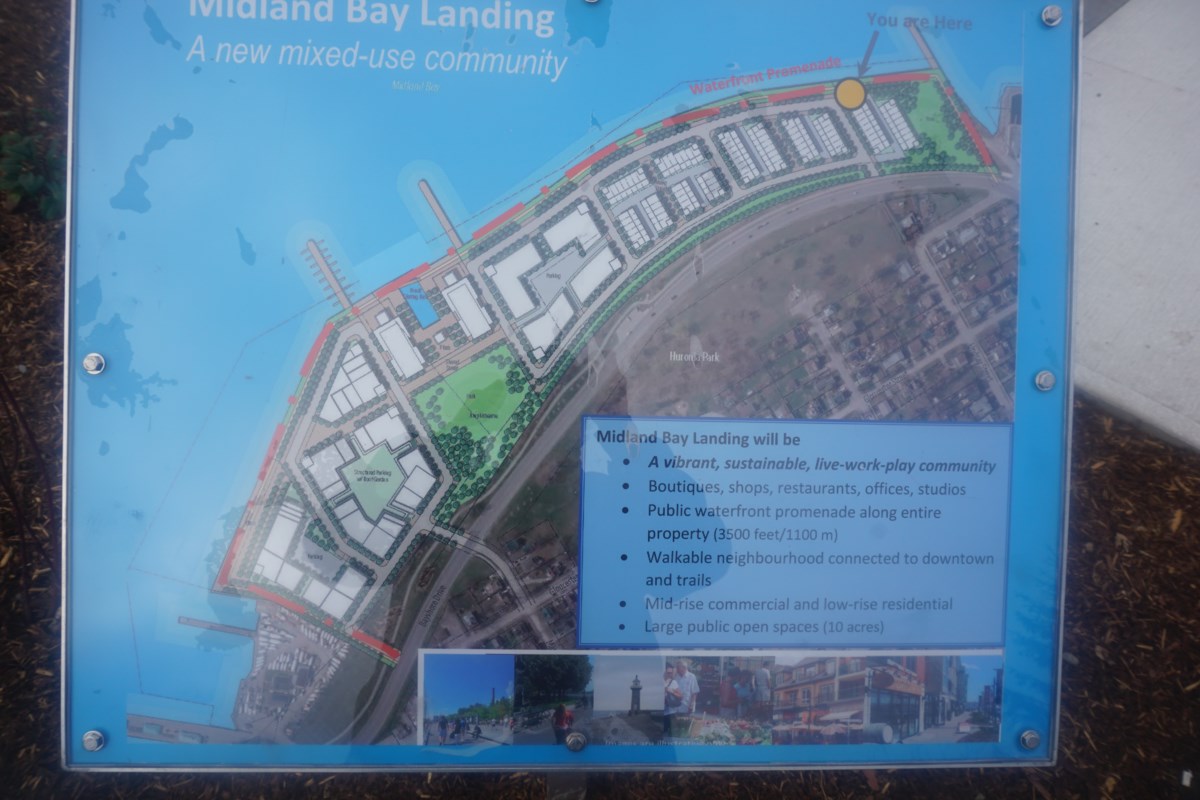 LETTER: Formation of development council ensures freedom from political interference, writer says
"Any real estate professional will confirm that you cannot reveal the terms and conditions during the due diligence or conditional period," says the author of the MBL plan
MidlandToday welcomes letters to the editor [email protected] Please include your phone number and daytime address (for verification of authorship, not publication). The following is in response to a column posted on Wednesday, October 19 titled Midland Election Returns to Vote on MBL's Future.
**********************************************
Dear Editor,
I have observed the flurry of letters dealing with the Midland Bay Landing issue and feel the need to make several observations.
First, it is one of Midland's great successes in terms of sustainable development on the site.
We recall the problems with previous developers. Now we have one of the best Georgian communities and they are local. The reason for founding a city-owned corporation was to shield it from political interference and deep misinformation about the process.
Simply put, the buyer needs the due diligence period to determine, through very expensive engineering studies, if they can go ahead.
So far, opposition to the approved development, by majority in council, has provided no viable alternative. All we hear from their side is rhetoric without substance or solutions. No sound alternative is presented.
Any real estate professional will confirm that you cannot reveal the terms and conditions during the due diligence or conditional period.
Furthermore, the claim presented by the candidates for change maintains that there are many projects either in limbo or at a standstill. I urge anyone to review the status of Wendy's, Starbucks, Firehouse Subs and so-called "blocked developments" and confirm that these statements are not true.
Also, reading this quote, "We are seen as inflexible, obstructive, and unable to manage projects or work with developers fairly," referring to the City of Midland's planning department is beyond comprehension.
A candidate for mayor is essentially a steward of the municipality and must balance the needs of the community as well as those of private companies seeking to develop parts of the city.
It must be considered that these corporations are competing for limited assets and one can rejoice to see that a corporation belonging to the city fails, while their developments, which require a thousand condos, succeed.
Careful management balances these contradictory results and does not seek to divide one against another, but uses diplomacy, skillful communication and brings hope, not hatred and animosity. One cannot hope to govern peace by force of arms.
Rene Hackstetter