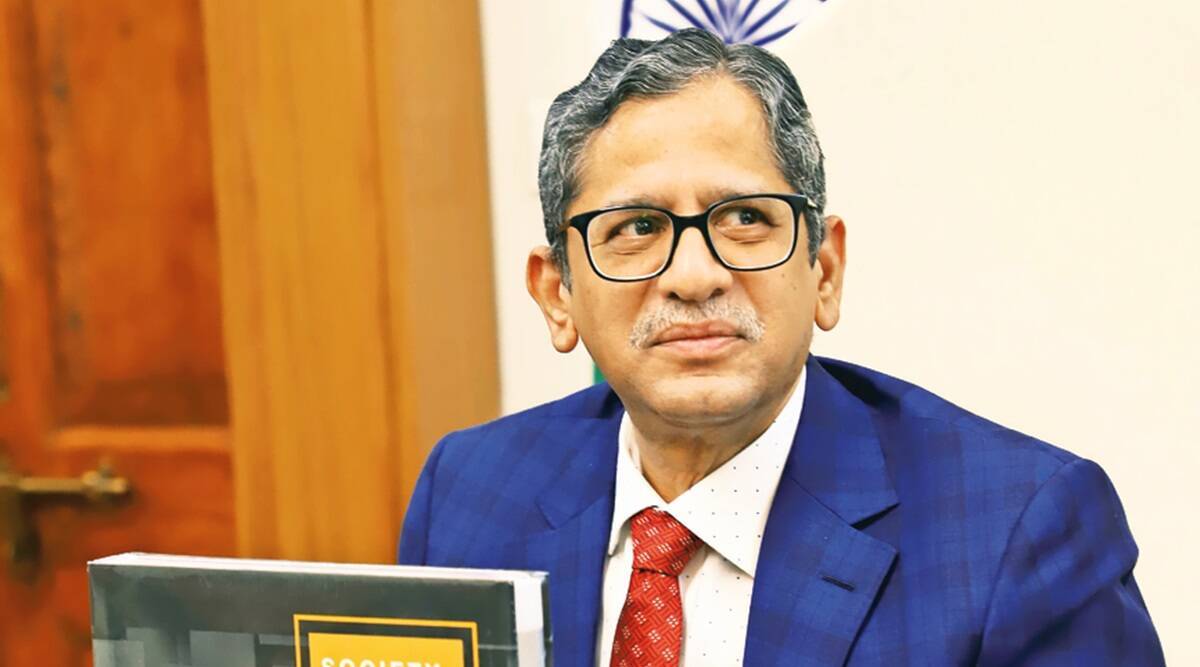 Journalists must resist being "co-opted by ideology or the state": CJI Ramana
[ad_1]
EMPHASIZING THAT the judiciary works in pursuit of constitutional goals despite all constraints, Chief Justice of India NV Ramana said on Wednesday that there was a "recent tendency to lecture on judgments and denigrate judges" which "must be verified".
During the opening speech at the RedInk Awards presentation by the Mumbai Press Club, CJI said, "The judiciary is a strong pillar. Despite all the constraints, he works in pursuit of constitutional objectives. The media must have faith and confidence in the judiciary. As a key actor in democracy, the media have a duty to defend and protect the judiciary against motivated attacks by the forces of evil. We are together in Mission Democracy and in the promotion of the national interest. We have to navigate together.
Recalling his own brief stint as a journalist, CJI spoke of the struggles that media professionals face. "Speaking the truth to power and holding a mirror to society is a huge responsibility…. There is enormous pressure and stress on you. In the contemporary world, fulfilling one's duty as a journalist is akin to dancing on a razor's edge, "he said. "Some of those in powerful positions, both political leaders and bureaucracy, mafias of all shades and those on the wrong side of the law – none of them are comfortable with a professional journalist. "
Referring to the emergence of digital media platforms and social media reporting, CJI Ramana said that while some of the changes brought about by this are for the better, they "have also resulted in some issues with journalism which are of concern."
"In the scramble for ratings, the important journalistic principle of pre-publication verification is not followed… this leads to incorrect reporting," he said. "Social media amplifies this incorrect news in seconds. Once published, it is difficult to resume it. Unlike print and electronic media, it's sadly nearly impossible to hold social media platforms like YouTube to account, even after hosting most of the derogatory and defamatory content that can ruin careers and lives. CJI asked media professionals to come up with solutions.
"Another trend that I am witnessing in reporting these days is the infiltration of ideological positions and prejudices in the news," he said.
"Interpretation and opinions color what should be factual reports. News mixed with opinion is a dangerous cocktail. Related to this is the problem of partial reporting, of selecting the facts to give it a particular color. For example, certain parts of a speech are highlighted – mostly out of context – to fit a certain program, "he said.
He reminded reporters that "allowing yourself" "to be co-opted by an ideology or a state is a recipe for disaster." "Journalists are like judges in a way. Whatever ideology you profess and what beliefs you hold dear, you must do your duty without being influenced by them. You should only report facts, in order to give a complete and precise picture.
[ad_2]