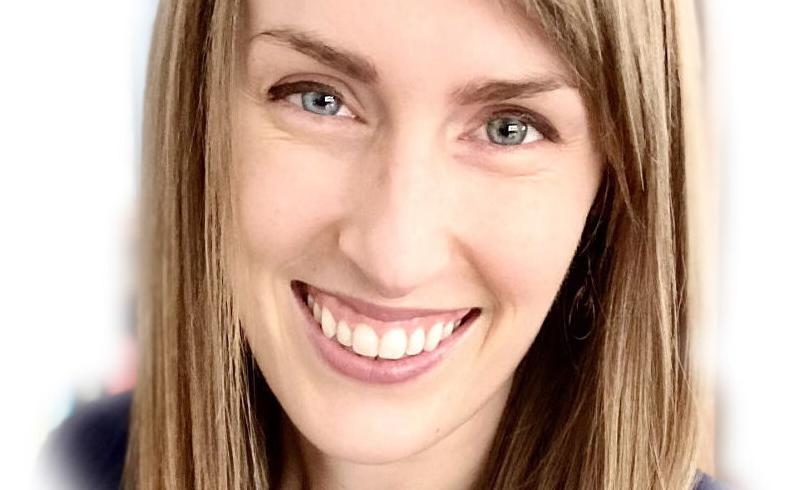 Jillian Manning: The What and Why of the National Writers Series | New
Over the past week, I've heard the National Writers Series described as a book club, school, bookstore, and lecture series.
Now I'm pretty sure every nonprofit wears more than one hat. (I have at least three at one point.) But what I've realized through these conversations is that even though NWS has been around for 11 years, not everyone knows what we're doing, in fact. especially those who are new to the area. Indeed, the phone game is now going around the world thanks to our virtual events. The change of seasons seems like a good time to talk about the what and why of NWS.
So what do we do ?
Well, first and foremost, we are a bunch of book lovers who alone hope they can increase the oft-cited statistic that most Americans only read four books a year. (Horror!) We want to connect people with great stories like Pulitzer Prize winner Anthony Doerr's "Cloud Cuckoo Land", which The Guardian hailed as "a dazzling epic of love, war and joy from the books ". Or books like Alex Michaelides' worldwide bestseller "The Maidens," which will turn pages so quickly you'll want to spend a day reading it, lest its twists keep you awake at night.
Second, we want to have good conversations. Conversations with authors like Mary Roach, whose new book, "Fuzz: When Nature Breaks the Law," deals with how to coexist with the creatures that inhabit this earth. We know Mary will deliver a hilarious and unique take; after all, she has been called "America's funniest science writer" by the Washington Post. And judging by the encounters I've had with deer, mice, skunks, and even a bear in my own backyard, she'll have at least one TC resident prepared for this conference.
When it comes to conversation, part of our mission is to "create a deeper understanding of the issues and lifestyles that exist within and outside our rural borders". We know TC is a relatively island community, and we pride ourselves on bringing diverse voices and perspectives. Over the next three months, we'll be talking to Angeline Boulley, Ojibwa writer of the thriller "Firekeeper's Daughter"; Jason Reynolds, National Ambassador for Children's Literature and author of "Stamped: Racism, Antiracism, and You"; and Omar El Akkad, bestselling author of "American War" and "What Strange Paradise".
This list of "what we do" includes many hats. But there's an even bigger reason we're doing all of this: a special hat we're honored to wear.
We are doing our job so that we can fund our Raising Writers programs, which provide reading and writing opportunities for grades 4 to 12 students across northern Michigan. There's Battle of the Books, the spectacular trivia competition that takes over the city every winter. There's the all-new Front Street Writers, which offers free creative writing lessons, chances to be featured in our annual literary review, and links to guest authors through online masterclasses. There is a scholarship competition which awarded $ 56,000 to local students. And there are poetry workshops that take place in schools where children need encouragement the most to express themselves and share their stories.
So what is the National Writers Series? I guess we're both a book club, a school, and a lecture series. (We're not a bookstore. We leave that to the professionals.) And why do we do what we do? So we can nurture the next generation of readers and writers… and so connect us all here and now – and in the future to come – with the magic of books.
To those who join us virtually or to the City Opera House, I take my hat off to you. To those who are new, we look forward to sharing our bookish magic with you soon.
Jillian Manning is a local author and the Executive Director of the National Writers Series.