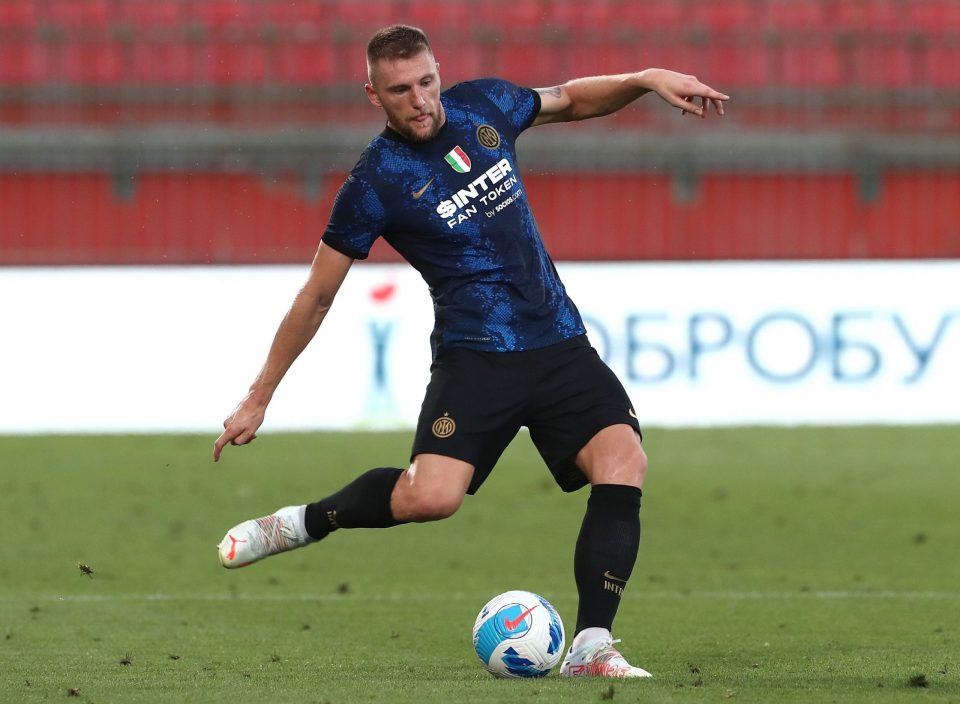 'Inter's finances suggest the club still needs to make a big sale and Milan Skriniar to PSG could be'
Brazilian journalist Leonardo Bertozzi expects Inter to make another big sale this summer, possibly Milan Skriniar to Paris Saint-Germain, despite the absence of Turin defender Bremer.
Reporting in a tweet, Bertozzi predicted that with the Nerazzurri's situation being what it is, a big name sell-off will be inevitable even with the inability to bring in Bremer as a replacement for Skriniar.
Inter will miss out on signing Bremer to Juventus after the Bianconeri hijacked their long-awaited talks for the 25-year-old, leading to speculation about whether or not they would be willing to sacrifice Skriniar.
Part of the reason the Nerazzurri have always seemed willing to cooperate in talks with PSG for Skriniar was that they had Bremer lined up as a top quality replacement, but that no longer appears to be the case, which could cause them problems.
Bertozzi writes, "Regarding Inter, finances still require a major sale, which could very well be Skriniar to PSG."
"We would then have to look for a suitable replacement," he continues, "and then if possible, another backup option for Inzaghi. A challenge for Marotta, who does not have the greatest room for maneuver with the current balance sheet.