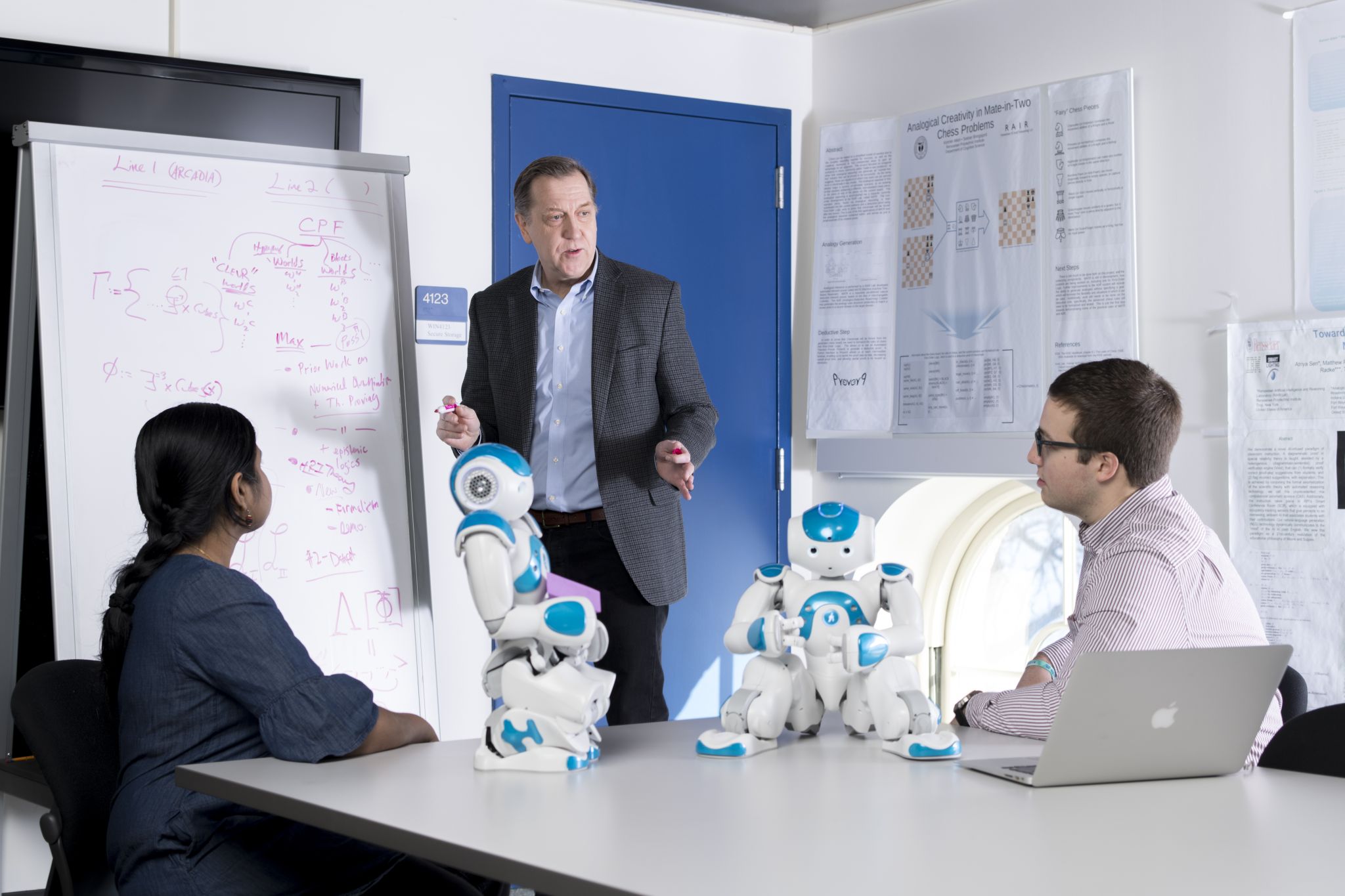 Humans of 2022! Can AI robots be good, bad or have a soul?
This is how passionately the world's rich and powerful yearn for brilliant research in artificial intelligence.
Wealthy researchers recently took Rensselaer Polytechnic Institute artificial intelligence expert Selmer Bringsjord to a luxurious Italian castle where they fed him and other scientists gourmet meals for two weeks while playing games and by solving puzzles exploring how machines learn. And, yes, he had plenty of time to enjoy Tuscany. Bringsjord is RPI Professor of Cognitive and Computational Science, Logic and Philosophy. He's also director of the Rensselaer AI and Reasoning (RAIR) lab with robots that look smart and cuddly enough to star in a sci-fi blockbuster.
As director of the Institute for Data Exploration and Applications at RPI, Jim Hendler has had his share of adventures. Hendler was chief scientist at the US Defense Advanced Research Projects Agency. The Air Force awarded him an Exceptional Civilian Service Medal in 2002.
AI is a mystery to most Americans who know it mainly from science fiction. AI robots have evolved to be good (data from "Star Trek TNG", Bishop in "Aliens") or bad (Terminator, "Blade Runner" replicants).