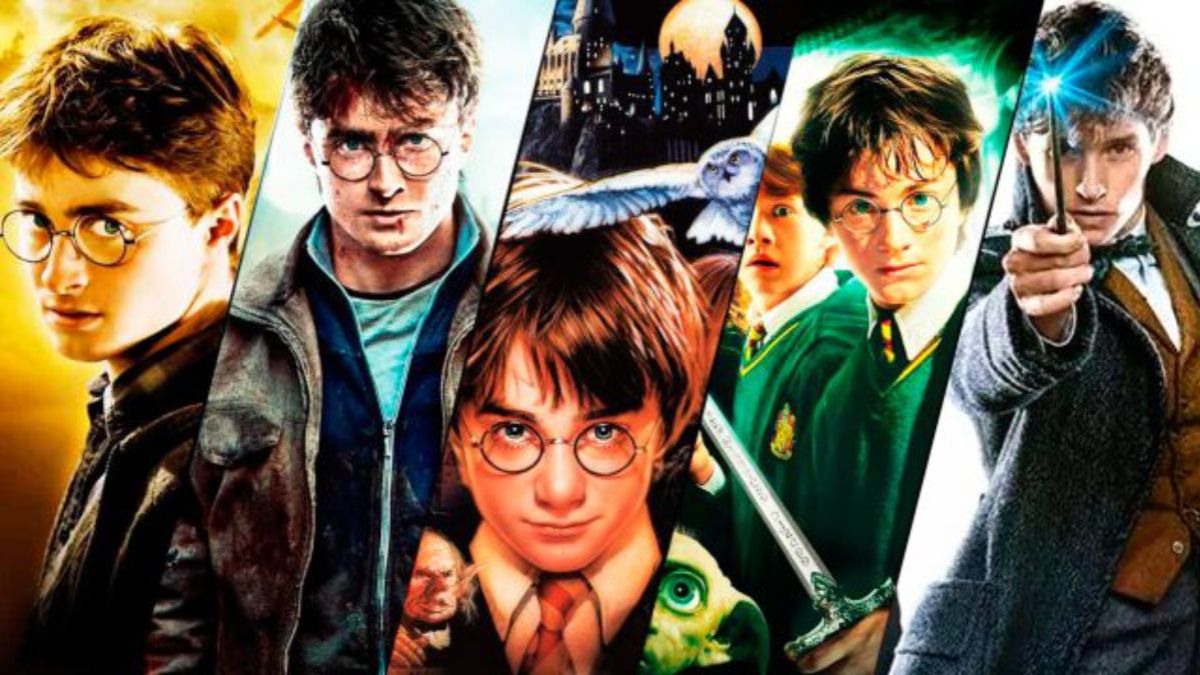 Harry Potter and Fantastic Beasts: In what order should you watch the films?
Want to follow the Harry Potter saga in chronological order without missing a single detail? With so many movies in the main franchise, a lot of people are confused about the order in which they should watch them so they don't miss any of the story. With such a vast and magical universe, and a ton of lovable (and loathsome) characters pulled straight from the novels written by JK Rowling, it's not an easy task for everyone.
So we've reviewed all the movies from Harry Potter theatrical releases, starting in 2001 with Harry Potter and the Sorcerer's Stone and ending almost a decade later with Harry Potter and the Deathly Hallows, part 2. We also added the Fantastic Beasts prequels. in the brew, for good measure.
Harry Potter: chronological order of the films
To enjoy the whole Harry Potter story without any problems and to be able to follow the plot threads throughout the films, you just have to watch the eight films of the original saga in order of release. This way you watch the movies in the same chronological order that the original books follow. The latest book in the franchise, Harry Potter and the Deathly Hallows, has been split into two parts for the film adaptation, to show all the pivotal events of the story while bringing it to the big screen.
While watching Fantastic Beasts won't affect your enjoyment of the original saga, it's still a great experience and will help expand the universe with more stories about wizards and monsters. Currently a trilogy, this prequel series is still in development.
We leave you with the chronological order of the Harry Potter film series, so you won't miss any plot details.
Chronological order of the Harry Potter saga
Fantastic Beasts and Where to Find Them (2016) Director: David Yates
Fantastic Beasts: The Crimes of Grindelwald (2018) Director: David Yates
Fantastic Beasts: Dumbledore's Secrets (2022) Director: David Yates
Harry Potter and the Philosopher's Stone (2001) Director: Chris Columbus
Harry Potter and the Chamber of Secrets (2002) Director: Chris Columbus
Harry Potter and the Prisoner of Azkaban (2004) Director: Alfonso Cuarón
Harry Potter and the Goblet of Fire (2005) Director: Mike Newell
Harry Potter and the Order of the Phoenix (2007) Director: David Yates
Harry Potter and the Half-Blood Prince (2009) Director: David Yates
Harry Potter and the Deathly Hallows (2010) Director: David Yates
Harry Potter and the Deathly Hallows (2011) Director: David Yates