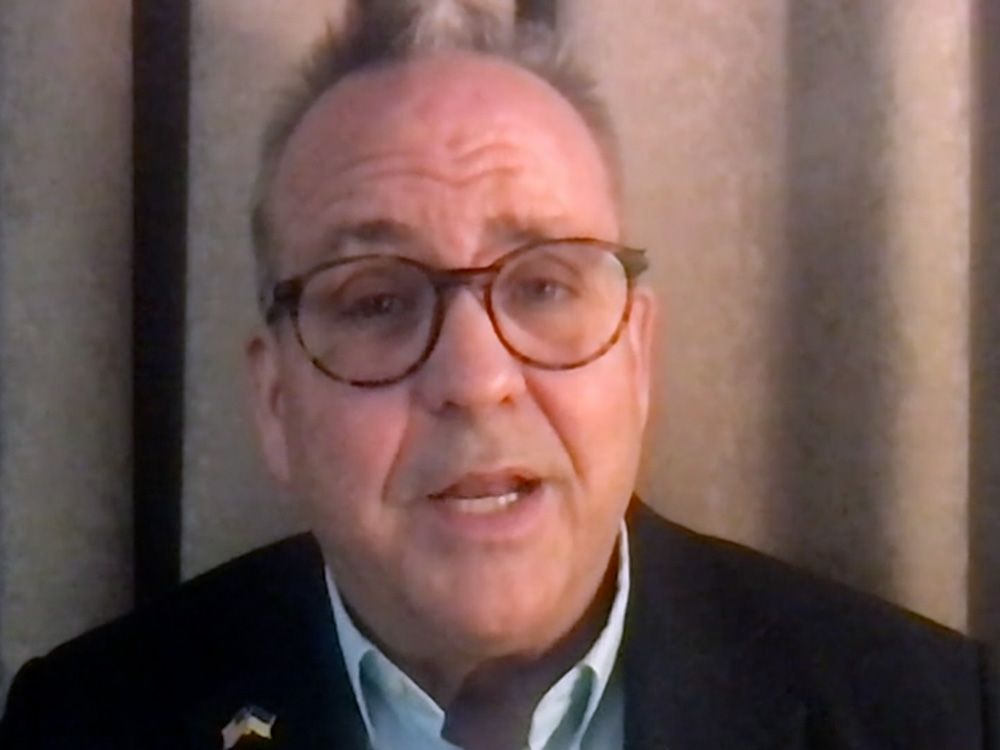 Diane Francis: Putin is 'the successor to Hitler and Stalin in the 21st century,' says veteran Kyiv journalist
Importing Russian oil and gas is immoral
Content of the article
The next three weeks are crucial for Ukraine as Vladimir Putin prepares an all-out assault on the eastern and southern parts of the country. As a journalist, I regularly traveled to Ukraine and covered it for years with my colleague and friend Brian Bonner, former editor of the Kyiv Post. Born in the United States, he has lived in kyiv for 26 years. In a video interview this week, he stressed the immediate need for military aid to defend the country against Russia.
Content of the article
"I want to convey a sense of urgency. All the experts say that Ukraine only has three weeks to get all the planes, weapons and equipment it needs to win. Everyone knows that the battle ahead is in southeastern Ukraine, from Donbass to Odessa and the central-southern Black Sea ports," he said. "If Ukraine can get the guns, these people can defeat Putin. But the United States, NATO, the West must stop playing the asshole. They have to put the guns here now. Stop making excuses why they can't send planes, missiles and other munitions to Ukraine. Please."
Britain, Slovakia, the United States, the Czech Republic and other NATO countries are now stepping up deliveries. Russian ground troops suffered around 18,600 casualties, according to Ukraine, and were pushed back from kyiv but scouted for a final, massive assault. Air, jet and missile attacks continue to hammer and destroy the country, especially in the eastern half that Putin has targeted for acquisition. Drones, tanks and anti-missile systems were sent, but NATO held back from sending fighter jets or creating a no-fly zone, fearing that such a direct escalation on its part would lead to a nuclear confrontation.
Content of the article
Bonner does not believe Putin is "suicidal" or that he will escalate to nuclear weapons if America steps in with more help. "The United States and Russia clashed in Syria without nuclear involvement. Also in Turkey," he said.
"It's an orgy of murder. The intercepted phone calls to their (Russian soldiers') homes show that they are happy to kill Ukrainians. The soldiers have orders to shoot everyone they see, from people to animals. If you watch Russian TV, you see the government promoting the need to bomb Ukraine," Bonner said. "Putin has gone off the rails. He's the successor to Hitler and Stalin in the 21st century. He doesn't seem to don't want to go back. It will continue until it stops.
Content of the article
Diane Francis: Pandemic failure is Trudeau's biggest scandal yet

Diane Francis: Lives are in danger because the Liberals refuse to follow the science

Diane Francis: With more seats than it deserves, Atlantic Canada is awash in federal grants
"I believe that Ukraine is beginning to turn the war in its favor. They fight for their survival. Bucha shows you what can happen if they occupy. Ukraine has a stronger ground force, the support of all civilians and the advantage of the terrain," he added. "And the shelling can be stopped easily if the right weapons now arrive in Ukraine."
Bonner said the sanctions have hurt Russia's economy, but a complete ban on all Russian energy exports is essential as these provide $1 billion a day to fund Putin's war. "In terms of sanctions, there has been a lot of talk, not enough action. The most important sanction is cutting off Russian oil, gas and coal and they are taking baby steps."
Content of the article
The United States and Canada have banned imports of Russian oil and pledged to produce more oil and gas for export to Europe. But the Canadian federal government is lagging behind. Canada is the world's fourth-largest oil producer at 4.7 million barrels a day, but Ottawa has only approved an increase of 200,000 barrels. Instead, the country should turn on the taps and ship as much oil and gas as possible to the United States for re-export to replace Russian energy in Europe.
The 27 European nations have also dragged their feet in the fight against Putin. Last week they agreed to ban Russian coal, but could not reach a deal to ban oil and natural gas because it would trigger a recession and drive up inflation. "Germany, Austria and others have excuse after excuse why they can't do it," Bonner said. "They would rather see genocide happen to the Ukrainian people than go through a recession. It is immoral. This is the moral test of the 21st century for all countries," he said.
Financial position
Read and subscribe to Diane Francis' newsletter on geopolitics at dianefrancis.substack.com.