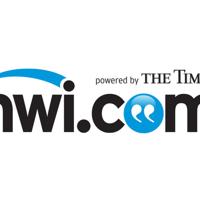 DEAR ANNIE: The Cure for Writer's Block |
Confront the fear of failure by writing a deliberately shabby story. Read it back to yourself. See the world didn't end because you wrote something dull. It might also help to infuse a certain levity into your practice, which can be a breeze under the creative wings.
"Gamify" the process. Look for writing prompts online. Set a kitchen timer and don't pick up your pen until it rings no matter what you write.
Finally, remember that the only way to really fail is to not try. So write.
Dear Annie: I am a teenager. My mom hates that I'm gay. She says the whole family is disappointed with me. But it's only the side of my dad's family that hates me for it. My mother cannot accept me for me.
I try to ignore her, but she will always be there. I started drinking to block out the memories, but it only works for a little while. I have feelings of hatred for her, but I care for her too. I do not know what to do. I believe that God made me that way. I feel so depressed and full of rage. – Black sheep
Dear black sheep: You're not alone. Please contact The Trevor Project, a wonderful organization dedicated to supporting and saving the lives of LGBTQ youth. You can call his hotline anytime at 866-488-7386. If you prefer to text, you can text "START" to 678678 between 3 p.m. and 10 p.m. EST, or during those same hours you can instant message with an advisor on the group's website, https: // www.thetrevorproject.org.