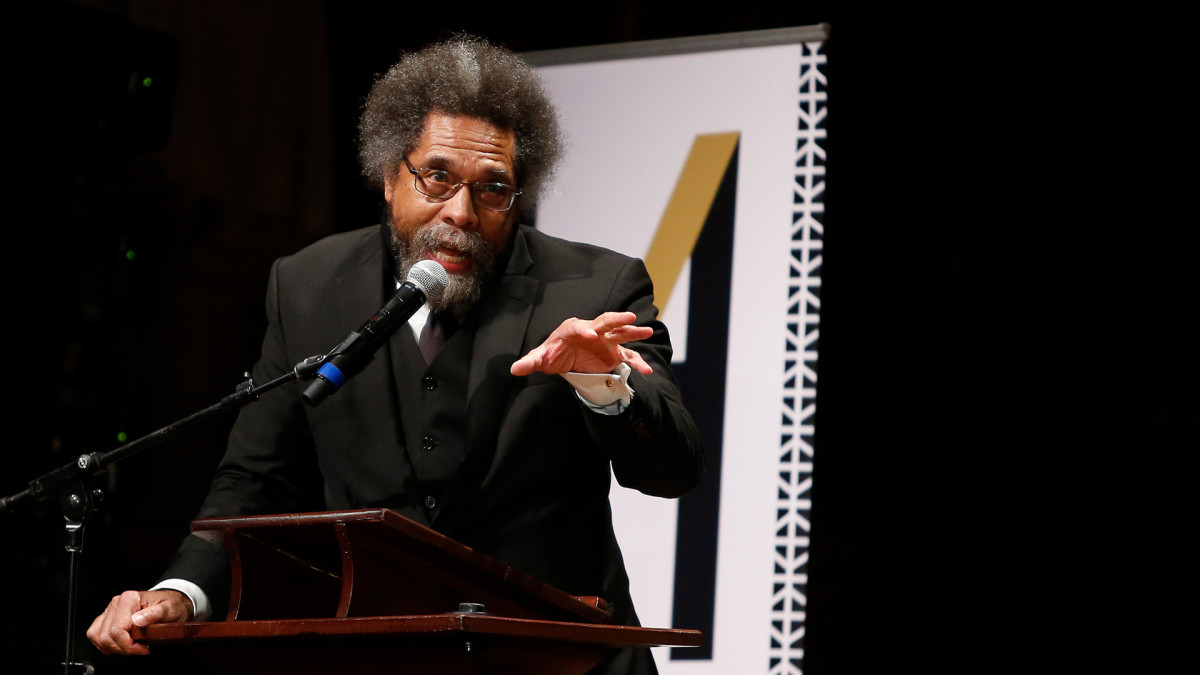 Cornel West Wants You "Off The Token Crack Pipe" During Black Future Month
Philosopher, professor and activist Dr Cornel West has slammed Kanye West after the hip-hop multi-hyphenate suggested Black History Month should be renamed 'Black Future Month'.
When February started earlier this week, Ye declared it "Black Future Month". It was during his appearance on Drink champions last year he first coined the idea, suggesting that Black History Month focuses too much on the past. "I need Black Future Month. I need Black Possibility Month," Yeezy said. .
When approached by TMZ About Ye, Dr. West joked, "I always wondered if that brother was my cousin or not." He described Kanye as "a genius in a way, but he's also confused in a lot of ways." West, who resigned from Harvard University last year, however, said Ye was "wrong" about Black History Month.
"Kanye is wrong. Kanye should recognize, as an artist, that every performance is an authorization for a future in the midst of a present trying to reclaim the best of the past," the professor said. black history is not about the past it is about the past in the present that can empower a better future, and you get it in Kanye's music but you don't get it in his rhetoric. There's a sense in which his artistry runs so much deeper than his rhetoric, that's true.
He took a moment to praise Kanye's classic track "Jesus Walks," but not before making his feelings clear about Yeezy's recent statement. "So Kanye thinks you can have Black Future Month without having Black History Month. Tell that bro to stop the symbolic crack pipe and be true to his own artistic genius! Dr. West concluded that Black History Month of black history is "necessary because white supremacy is still in effect."
Watch what Cornel West had to say about Ye above.