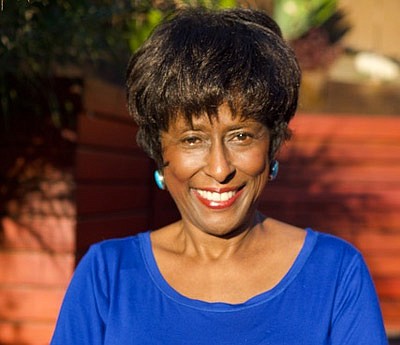 Award-winning journalist to speak at LU Founders Day
An award-winning broadcast journalist will headline Lincoln University's Founders' Day next month.
Lincoln will celebrate Founders Day on Feb. 10 with a speech by Carmen Fields, producer and host of Higher Ground, the 25-year-old public affairs show on WHDH-TV in Boston.
Fields covered Boston news for decades and was a trailblazer for black reporters just as long. She graduated from Lincoln University in 1970 with a degree in journalism. The same year, she became KRCG-TV's first African-American staff member.
In 1973, she became one of only two black women to report for the Boston Globe, where she was part of the Pulitzer Prize-winning team covering school segregation in the city.
She has also won two regional Emmys for her work on local issues, is a life member of the NAACP, and is a former board member of the National Association of Black Journalists.
"Ms. Carmen Fields is thrilled to return home to our historic campus, and she shared that it is the special place that has helped her grow and develop," said Laura Bennett-Smith, Director of Strategic Initiatives of Lincoln. "Our students, faculty and staff look forward to engaging with her."
Founders Day is Lincoln's annual celebration of its history of providing education to Missourians. The university was founded in 1866 by Civil War veterans of the United States 2nd and 65th Colored Infantry.
The event was canceled last year amid the COVID-19 pandemic, which helped cultivate enthusiasm for its return, Bennett-Smith said.
She said the university is still developing a schedule of events for the day, but some familiar traditions will continue.
In addition to Fields' Founders' Day speech, Bennett-Smith said the university would honor a Family of the Year and recognize university faculty and staff for significant years of service.
Fields' speech is set for 11 a.m. Feb. 10 at Lincoln's Richardson Auditorium, and is free and open to the public.